Honda adds motorcycles to massive airbag recall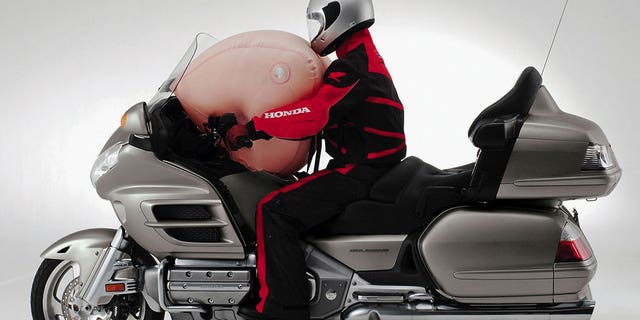 Honda has added approximately 2,700 motorcycles to the millions of vehicles it is recalling to replace potentially dangerous Takata airbags.
The 2006 Gold Wing Airbag touring bike was the first motorcycle to feature the safety device, but those built through the 2010 model year used the type of non-desiccated inflator module that has been found to be the cause of several airbag ruptures which have been linked to at least 10 deaths in automobile accidents.
According to Honda, there have been no reported ruptures involving the motorcycles. Owners of the affected 2006-2010 models will be notified about the recall within 60 days, but replacement parts amd repairs aren't expected to be available until the fall.
Honda began developing its motorcycle airbag system in 1990. The single-airbag unit is designed to deploy in a severe head-on crash. The current Gold Wing Airbag has a starting price of $30,599.