Honda 3D prints a tiny electric van for a critical mission: delivering cookies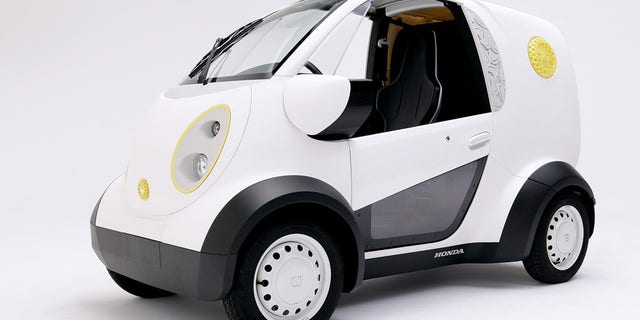 Honda has teamed up with a Japanese 3D-printing startup named Kabuku to design and build a pint-sized electric vehicle dubbed Micro Commuter.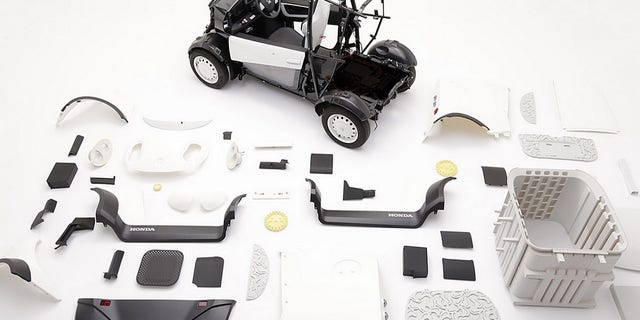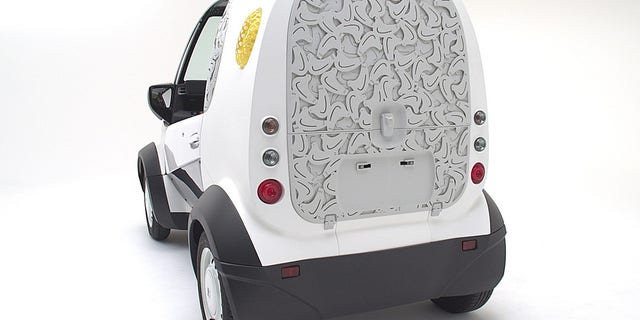 The Micro Commuter is built on a rigid and lightweight tubular chassis designed in-house by Honda, while the exterior body panels and the panels in the cargo area were all 3D-printed. That doesn't mean the Micro Commuter is as exciting as a toaster. It features a surprising amount of intricate details including an emblem up front and decorative panels on either side.
Related: Honda's new CR-V grows up with a sharp design, a nicer interior, and a turbo four
A photo of the Micro Commuter's bare chassis reveals that it's a simple, back-to-the-basics machine. Dimensions haven't been published yet, but it's narrow enough that a single seat takes up most of the cockpit's width. It's equipped with a full instrument cluster, and a small screen on the left side of the three-spoke steering wheel that runs the infotainment system. The placement of the screen might sound odd at first, but keep in mind that Japan is a right-hand-drive market so motorists are accustomed to using their left hand to navigate touch screens in cars.
Power comes from an all-electric drivetrain developed specifically for short-range trips. Technical details are still few and far between, but we know that Honda's newest battery-powered model offers 50 miles of driving range in ideal driving conditions. That's plenty for a vehicle that's not intended to leave crowded urban areas.
The Micro Commuter sounds like a wild, one-off concept designed for the auto show circuit, but Honda explains it was developed for a Japanese company named Toshimaya that makes sake, among other products. The Micro Commuter will be used to deliver a dove-shaped shortbread cookies named Hato sabl, which is Toshimaya's most famous product.
Want one? You're out of luck, because as of writing it doesn't sound like Honda's life-sized micro machine will be sold to the general public.