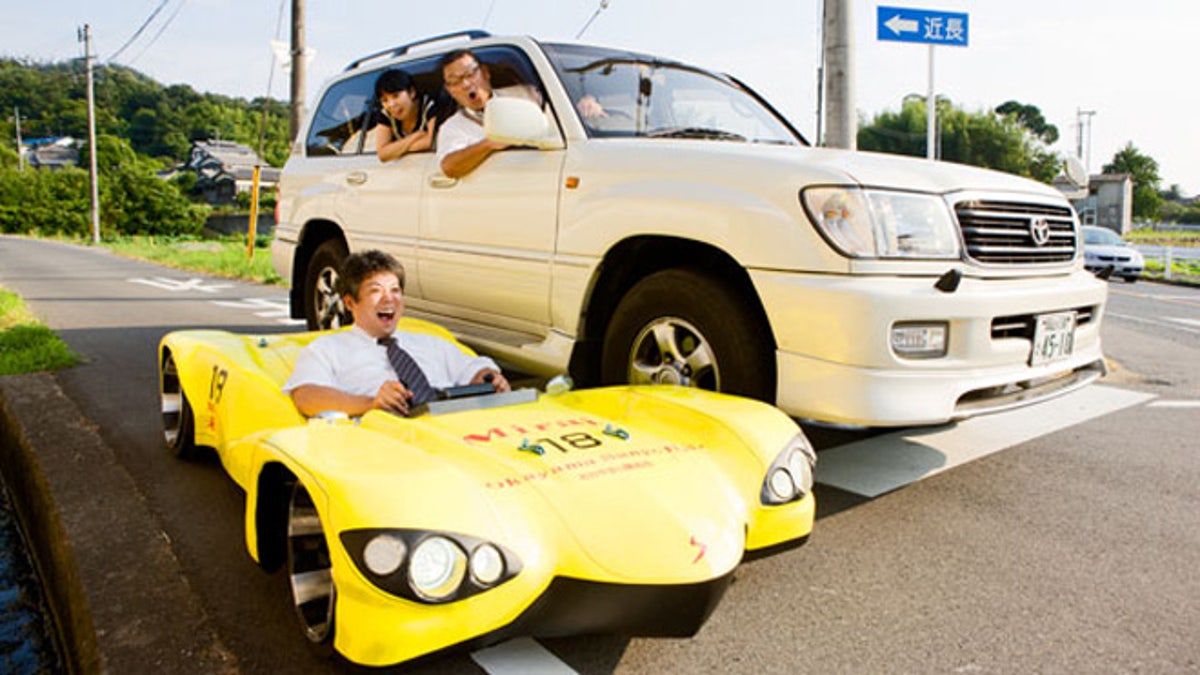 Betcha didn't see this one coming.
A group of high school students and teachers in Japan have gotten into the Guinness Book of World Records by building the world's "lowest roadworthy car."
Named after the Japanese word for future, the single-seat "Mirai" runs on batteries and its 17.7-inches tall body is shorter than the tires on a typical car. Aside from the electric drivetrain, the entire vehicle was designed and built at the Okayama Sanyo High School in the city of Asakuchi as part of its automotive engineering course.
Read: Hennessey planning record run for 275 mph Venom GT supercar
Although it is road legal, the school's principal says it can be frightening to drive over 25 mph on public roads. Whenever they take it out for a spin it's always escorted by more traditionally-sized cars front and rear for safety.