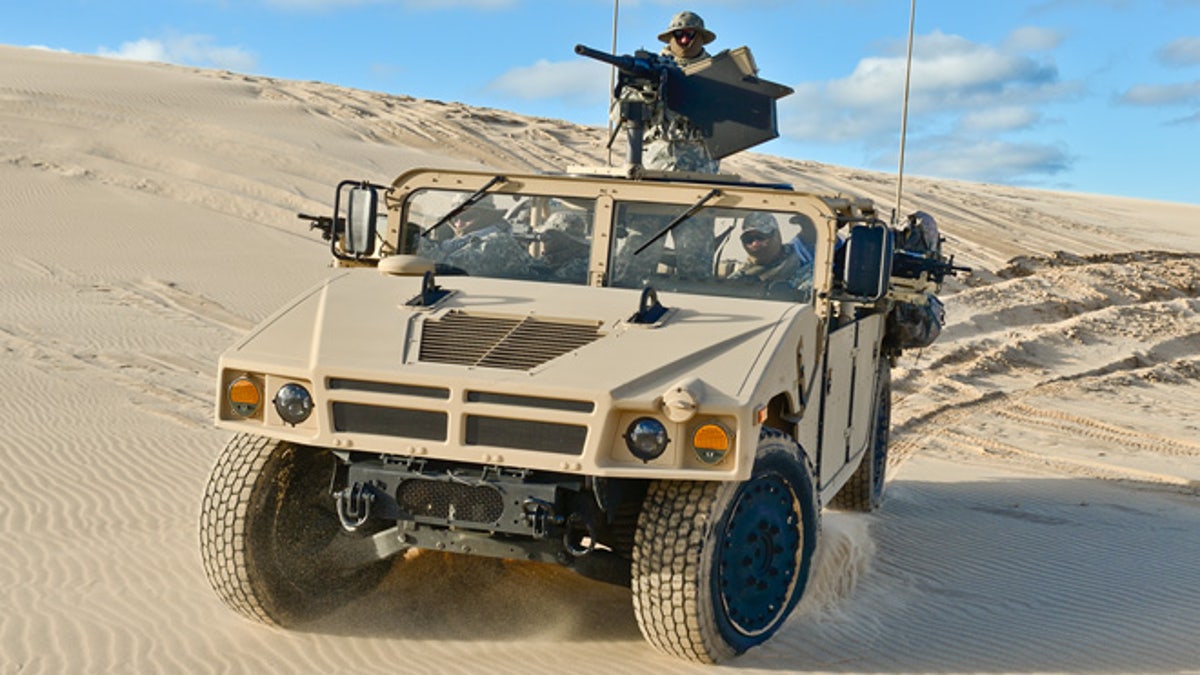 You can't keep a good solider down.
AM General has unwrapped the latest take on its venerable Humvee: the Ground Mobility Vehicle (GMV 1.1.) Slimmer and trimmer that the original, it has been fully reengineered to meet the requirements set by the Pentagon for the next generation of vehicles it is currently seeking to support U.S. Special Forces operations.
Powered by a six-cylinder, 3.2 liter turbocharged diesel engine rated at 300 horsepower and 500 lb-ft of torque, the GMV 1.1 has a top speed of 80 mph and can climb a 40 percent grade and traverse a side slope just as steep. It will accommodate six articulated weapons mounts including a turret on the top, and can be outfitted to ford water crossings up to five feet deep. Per Defense Department specifications, it has been designed to fit inside a Chinook helicopter for rapid deployment.
Read: Civilian Humvee ready to serve?
The GMV 1.1 is one of several proposals vying to win a contract to supply 1,300 vehicles to be used by the special operations forces of all of the branches of the military. It is currently on display at the Association of the United States Army expo in Washington, D.C. alongside its competition from Northrup Grumman, the Medium Assault Vehicle – Light.
A decision on the contract is expected by the end of this year, with production slated to begin in 2013.
AM General is also one of three companies still in contention to provide the direct replacement for the Humvee as the military's primary ground transportation vehicle, known as the Joint Light Tactical Vehicle. Its Armored BRV-O currently facing off against proposals from Lockheed and Oshkosh in government evaluations, with a decision on the $20 billion program scheduled to be made within two years.
Slideshow: And then there were three in the race to replace the Humvee