Here's why the 2018 Jeep Wrangler has holes in its fenders
The new 2018 Jeep Wrangler has a lot of holes in it, especially if you take off the doors and fold down the windshield.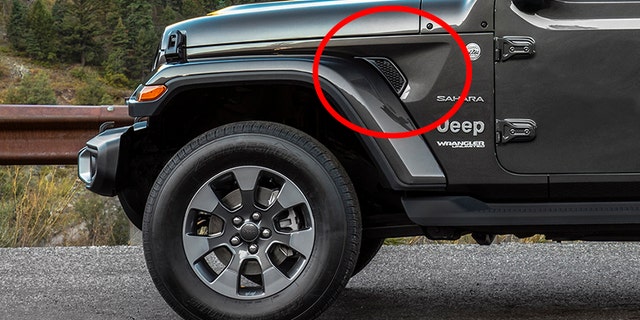 But the ones in the front fenders aren't there just to look cool, or to cool the engine. Instead, they help address one of the top complaints among Wrangler owners.
It's called 'hood flutter' and is exactly what it sounds like. At higher speeds air coming through the grille and from below the vehicle builds up pressure under the hood and causes it to bounce annoyingly, loudly and sometimes frighteningly. Google it, and you'll find plenty of hacks to fix the issue.
But now Jeep did that for you.
The fender vents allow more of that air to escape, which reduces the pressure, practically eliminating the problem. It's a relatively simple solution that also adds a new styling element to the Wrangler's traditionally slab sides.
The external hood latches have also been redesigned to hold it down more securely, and when half-open double as a guide for a winch controller cable, so it's not dragging along the side of the vehicle as you operate one from the driver's seat. Neat.
Of course, if you want even more holes in your hood, you'll have to go for the top of the line Rubicon model, which has a couple of huge ones on top of it that are there for when you're hard at work on the rocks and do need to cool the engine. The motor, too.
Along with the traditional V6, the 2018 Jeep Wrangler is available with a hybrid powertrain that combines a turbocharged four-cylinder and an electric motor for extra torque and efficiency.
The Wrangler may not look like it's changed much, but it definitely has.