Hennesssey VelociRaptor 6x6 Ford F-150 will have you seeing double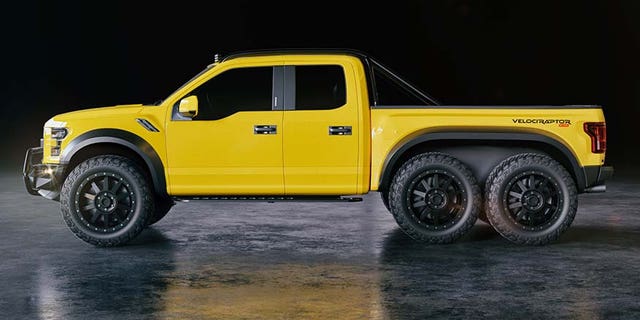 NEWYou can now listen to Fox News articles!
Ford sells an F-Series pickup now that costs $100,000, but it's got nothing on this.
The Hennessey VelociRaptor 6x6 is a custom Ford F-150 Raptor with six-wheels and a six figure price tag of $295,000 to go with them.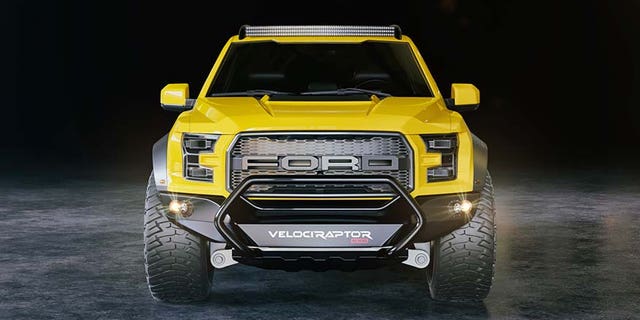 The truck is making its public debut at the SEMA show in Las Vegas, if they can fit it in the building.
(JK, but it is big.)
Along with the extended bed, the super truck gets a second Raptor rear axle that gives it six-wheel-drive, modified Fox suspension, 20-inch wheels, and unique front and rear bumpers.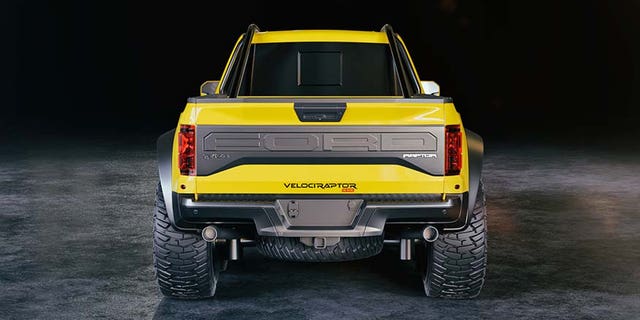 If you don't think the Raptor's 450 hp twin-turbocharged 3.5-liter V6 can handle it, Hennessey also offers an engine and exhaust upgrade that bumps it up to over 600 horsepower for $22,500.
(That's not cheap, but it is less than 8 percent the price of the rest of the truck, so there's that.)
The power kit is also available on the 4x4 Raptor if you want to save a couple of hundred grand, but the 6x6 is several times cooler.