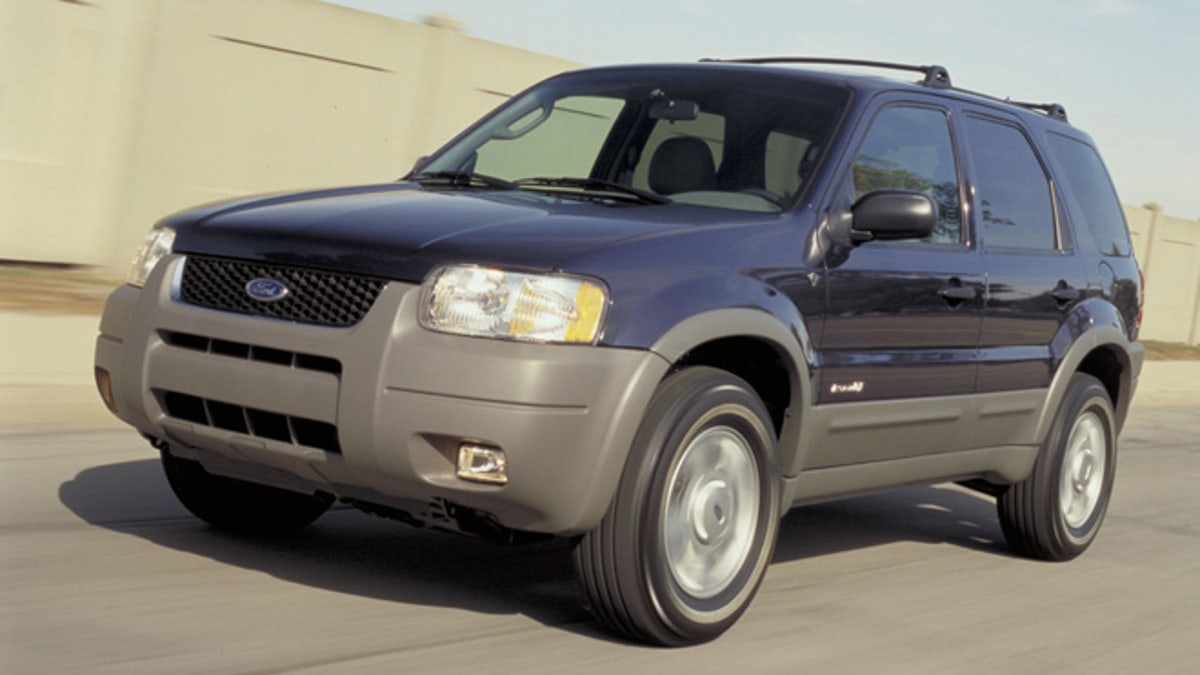 U.S. safety regulators are looking into throttle problems in older Ford Escapes at the request of a consumer group.
The nonprofit North Carolina Consumers Council has asked federal regulators to investigate two complaints from drivers who say the small SUV stalled or surged forward.
The government will look at 1.6 million Escapes from the 2005 to 2012 model years. If the National Highway Traffic Safety Administration decides to launch a formal investigation, it could lead to a recall of some of the popular SUVs.
Nonprofit safety groups and consumers can petition NHTSA to investigate problems with cars and trucks, but most investigations start from the agency's own review of complaints from drivers.
The government inquiry is one more sign of trouble for the Escape, which has been plagued by a series of safety-related recalls this year. Ford recently rolled out a redesigned Escape, but both new and old versions of the SUV have been recalled.
In the latest case, released by NHTSA on Friday, the consumers council said that Ford has sent a number of advisories to dealers about Escapes stalling and surging. The so-called technical service bulletins are sent out to help mechanics spot problems and fix them. Such advisories are not recalls.
Ford said it will work with NHTSA.
The Escape has been recalled four times since July, with the 2013 version responsible for three of the recalls.
In September, Ford recalled new Escapes with 1.6-liter engines to fix coolant leaks that can cause engines to overheat or catch fire. The new Escape also was recalled twice in July. Ford recalled 11,500 of them to fix fuel lines that can crack and leak, and 10,000 more to fix carpet padding that can interfere with braking.
That same month, Ford recalled nearly 485,000 older Escapes to fix sticking gas pedals. The worldwide recall covered Escapes from the 2001 through 2004 model years that are powered by 3-liter V-6 engines with cruise control.
Ford Motor Co. has said the recalls show that it's responding quickly to problems, and that they are not a sign of quality issues.