Gordon Ramsay confirms LaFerrari Spider on "Top Gear"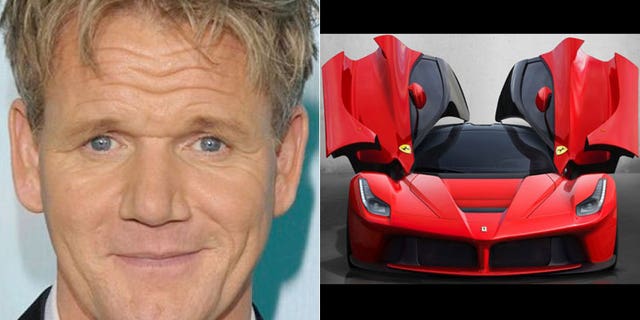 Gordon Ramsay has spilled the beans, but not in his kitchen.
Appearing on the first episode of the rebooted BBC show "Top Gear" during its "Star in a Reasonably Priced Car" segment, the celebrity chef dished out some news on a very unreasonably priced car.
After telling host Chris Evans the best car he's ever owned is the $1.4 million LaFerrari he picked up last year, Ramsay produced a box that contained a key to the LaFerrari Spider he just ordered, confirming the existence of the long-rumored open-top version.
Ferrari sold 499 of the 949 horsepower LaFerraris, handpicking each customer based on their history with the brand. According to Ramsay, just 150 of the Spiders will be built, putting its owners in an even more exclusive club. Exactly what it will cost to become a member of that club was not revealed.
Matt LeBlanc admits he uses stunt drivers on "Top Gear"
Evans didn't mention that he also bought a LaFerrari through his supercar trading company, Zimple, which specializes in Ferraris, or whether he's been granted the right to part with seven figures to buy to the Spider version.