GM patent reveals new two-stage turbocharger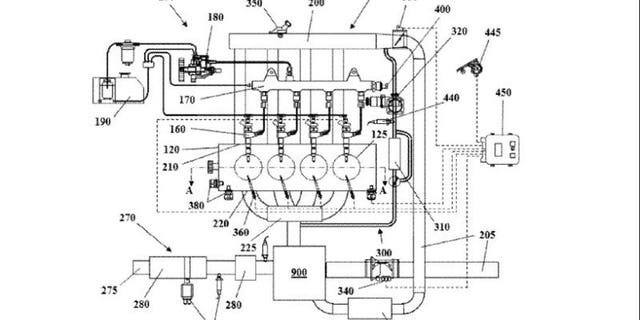 Modern turbochargers may be some of the best ever made, but performance is something that engineers are always trying to improve. According to GM Inside News, General Motors(GM) is hoping to alleviate some of the negative aspects of a two-stage turbocharger setup with a newly-patented design.

The patent, that was filed on May 19, 2016, reveals a clever bypass system that allows the engine, a four-cylinder unit, to optimize both the low-pressure and high-pressure inlets for its respective functions. According to the filing, a conventional two-stage turbocharger setup is engineered to allow both turbines to operate simultaneously at low and mid engine speeds. At high engine speeds, only the low-pressure turbine works. The setup can't isolate either the low or high pressure side, which can impair low-end performance.
----------
More from Autoblog:
GM's new two-stage turbocharger setup looks to eliminate this by linking the high-pressure turbo to the exhaust manifold through the high-pressure inlet duct. The low-pressure turbo is attached to the high-pressure turbo by a low-pressure inlet duct, which is linked to a connecting channel. A single actuator that is housed in the exhaust manifold creates a bypass that can opens the high-pressure inlet or close the connecting channel.

Depending on what the engine load and speed is, the ECU guides the actuator—a single rotating spindle with discs corresponding to flanges on the high and low pressure sides—to isolate one of the two turbos. Isolating the turbos allow the respective inlets to be engineered for the best possible fluid dynamic performance. The setup should increase performance and decrease lag.

There's no word on what car this setup will make an appearance on, but it will most likely be used in premium vehicles before trickling down to the rest of GM's vehicles.