GM offering touch-screen training with its high tech cars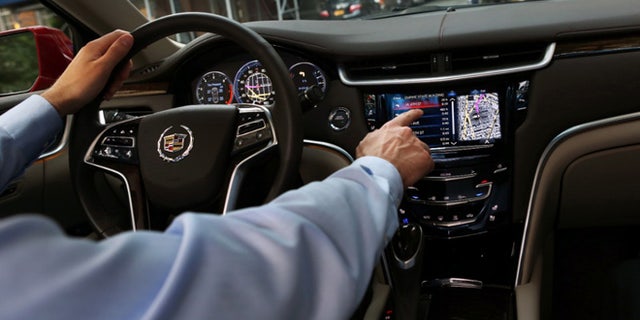 DETROIT – New car smell? Check. Shiny paint job? Check. Complex touch screens and audio systems you can't figure out how to use? Check.
These systems are often the biggest source of frustration for new car buyers. So General Motors Co. says it's trying hard to make sure customers know how to use the electronic gadgets by training them at dealers and then offering help after a car is sold. The automaker says it will call customers after a purchase to see if they are having problems with the technology and may even make home visits.
The screens and audio systems are so complicated and sometimes work so poorly that they held down the auto industry's overall quality score in this year's J.D. Power and Associates initial quality survey. At GM, the touch-screen efforts are part of a push to boost overall quality and make people more likely to return to dealers to buy another GM product, said GM Vice President for Quality and Customer Experience Alicia Boler-Davis.
Retaining customers is extremely important to an automaker. According to GM, every percentage point of customer retention is equal to 25,000 people, or about $700 million in revenue. GM now retains a little more than half of its customers, about the industry average.
That's why GM wants to make sure people can operate the touch screens.
In the rush of buying a new car, it can be difficult to remember everything about the systems from a training session at the dealership. So specially trained technicians from GM's infotainment center in Austin, Texas, will call customers after they buy a car to see if they have issues. The technicians have access to working replicas of dashboards so they can walk customers through solving their problems, said Boler-Davis.
The automaker has a specialist at most of its dealers who has been trained on how to operate the systems and handle questions. It's hiring 25 more specialists and stationing them throughout the U.S.
"We proactively reach out to the customer after a couple days of ownership to understand, to ask if they have any issues, if there's anything that we can address," Boler-Davis said. Other automakers offer similar services, and GM and others may even make home visits to fix a problem.
Problems with dashboard touch-screen systems, which operate radios, telephones, heating and air conditioning and other functions, can hurt a company's quality scores. GM isn't the only automaker interested in helping customers navigate its systems. Ford finished 27th out of 34 brands in the J.D. Power survey. It tumbled from fifth place in 2010 after it introduced its MyFordTouch screens. Ford says it has fixed the problems, and it is offering customer service after the sale as well.