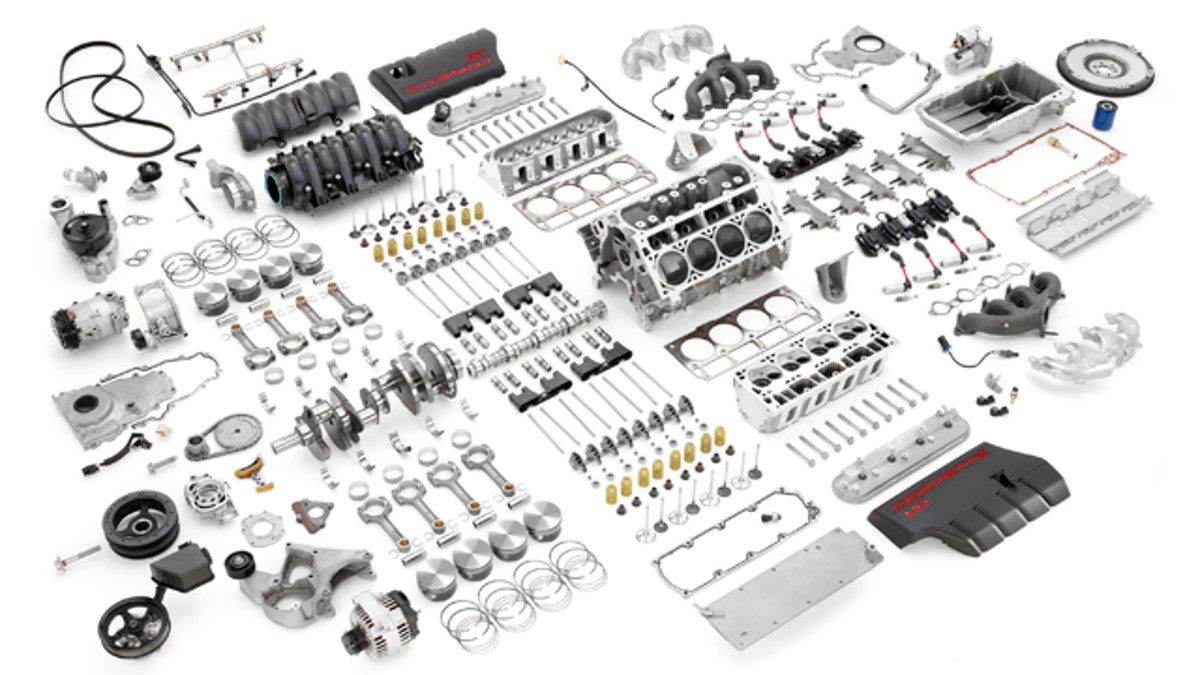 Yea, you could've had a V8. A whole lot of them.
General Motors built its 100 millionth small block engine today, the latest in a family of motors that has been the backbone of the company for 56 years.
Introduced in the 1955 Chevy, the simple but powerful engine helped fuel America's love affair with speed. The first 265-cubic inch (cid) V8 put out a max of 195 horsepower, but just two years later a 283 cid version fitted with a then high-tech mechanical fuel injection system was producing 283 hp. Today the supercharged 6.2-liter LS9 V8 in the Chevrolet Corvette ZR1 is rated at 638 hp, making it the most powerful production engine GM has ever built. All told, the combined output of every small block ever made is 23 billion horsepower.
Popular among racers, versions of the engine have won countless events in nearly every type of competition, from off-road racing to NASCAR. Joined in 1985 by a V6, the small block is about to enter its fifth generation with a cutting edge direct fuel injection system that promises improved fuel efficiency to keep it relevant for the 21st Century.
The 100 millionth engine was an LS9, but don't go looking for it in showrooms. GM is keeping it for itself.