Georgia police post photo of wrecked cruiser as a warning to drivers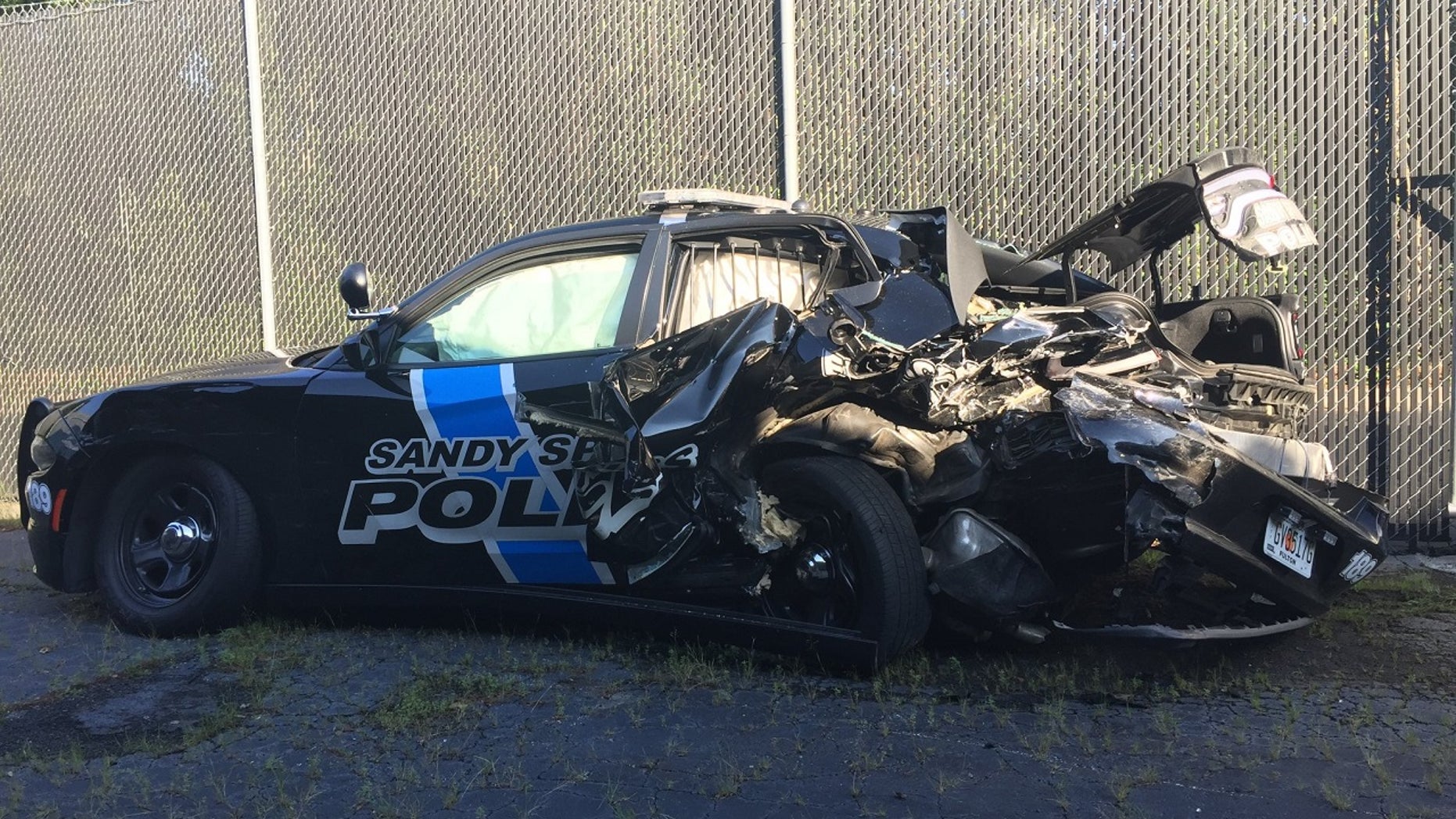 A Georgia police department is sending a strong message to drivers.
"In case you need a visual, here is a reminder of why we ask motorists to move over an extra lane when we are working on the highway," Sandy Springs police wrote on Facebook Monday.
The image they shared on their page? A damaged police cruiser.
Authorities explained in the post that "the officer was out of the vehicle assisting another motorist when this car was struck."
The collision happened early Sunday morning at 2 a.m., Sandy Springs police told Fox News.
TWO CHILDREN KILLED, ONE SEVERELY INJURED IN CRASH AT GEORGIA MUD BOGGING EVENT
"The driver was transported but had complaints of injury," authorities said. "The officer was out of the vehicle and suffered no injury."
They also revealed that 30-year-old motorist Yekaterina Curry "was charged with DUI, habitual violator, failure to maintain lane and violating the move over law."
The Georgia Governor's Office of Highway Safety explains the state's move over law online.
"The Georgia Move Over Law requires drivers to move-over one lane when possible if an emergency vehicle with flashing lights is parked on the shoulder of the highway," the website says. "And if traffic is too heavy to move-over safely, the law requires drivers to slow down below the posted speed limit instead AND to be prepared to stop."