General Motors brings IBM's Watson into its vehicles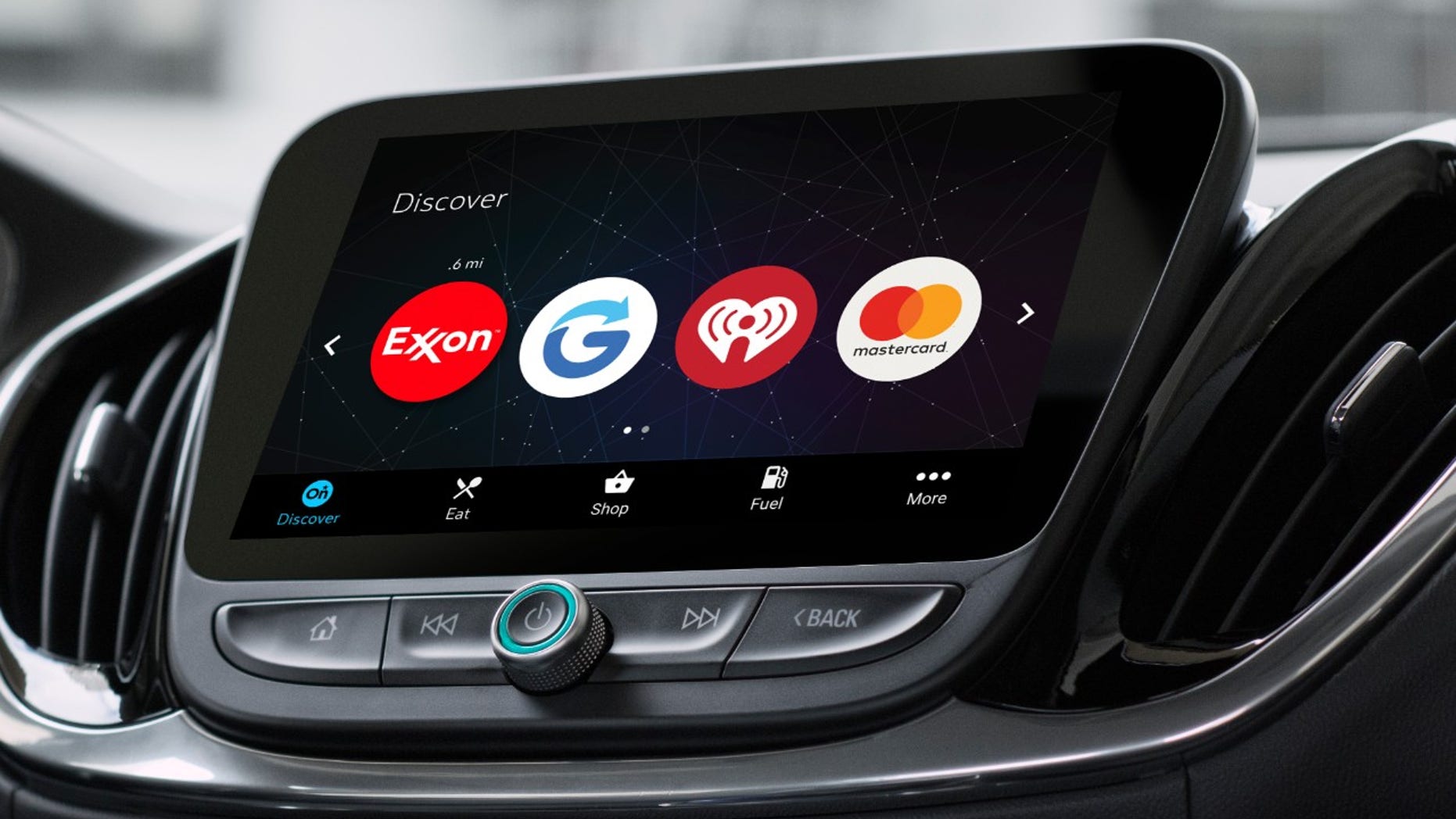 General Motors Co. is enlisting digital smarts from International Business MachinesCorp.'s Watson artificial intelligence technology in an effort to leapfrog other tech companies angling for a role inside the car.
The auto maker on Wednesday is unveiling a new version of its OnStar system to offer mobile-commerce services beyond navigation and entertainment. The system, dubbed OnStar Go, is designed to learn from users' behavior to deliver personalized offers from partners such as Exxon Mobil Corp. For instance, the system might alert drivers who need fuel to make it to their next destination and point the way to Exxon Mobil stations en route.
OnStar is a GM subscription service that provides navigation, diagnostics, security, hands-free calling, and access to a human helpdesk. The new features let users opt into relationships with retailers. Partners will be able to offer OnStar subscribers goods and services tailored to their habits, location, and factors such as weather. The system doesn't respond to voice commands now, but will by late 2017, IBM said.
GM and IBM will share revenue with partners, though the companies declined to provide details. Partners include Exxon Mobil, MasterCard Inc., parking lot directory Parkopedia, music provider iHeartMedia Inc., and Glympse, a location-aware messaging network.
GM Chief Executive Mary Barra said the goal is to optimize driving time by connecting drivers to the world outside their car. The system will use "the power of Watson to understand that consumer and make sure what we're putting in front of them is timely and relevant," she said.
"This is the first one of its kind, a pervasive platform that has to do with making your life more enjoyable, safe and convenient in your car," said IBM CEO Ginni Rometty.
OnStar Go will be available beginning with 2017 GM models, and is expected to be in more than two million GM vehicles with 4G connections by the end of 2017. It will be available at no charge for customers of OnStar's Basic plan.