Fur-covered VW turns heads, wags tail
Forget fast and furious, a dog lover in England has built a fast and furry car.
Limo company owner Justin Scrutton needed a beater to take his pooches to the park in, so he bought an old Volkswagen Golf for $250 and spent about the same customizing it to make them feel right at home, by covering it in teddy bear fur.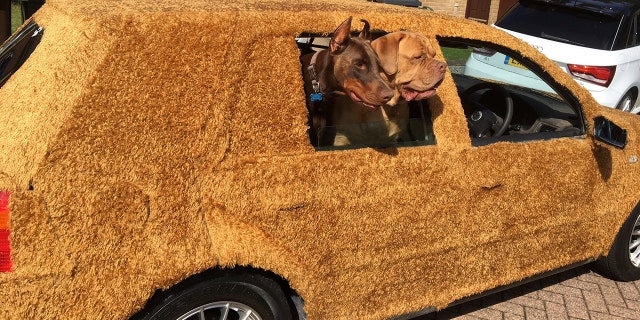 Scrutton used spray-on glue to attach the material to every inch of the car's body, and even turned the antenna into a tail. He told SWNS that he "was trying to sleep one night and for some crazy reason I thought 'why not?'"
"It was just a bit of fun - that's my attitude to life, have a laugh when you can."
ARE YOU FOLLOWING FOX NEWS AUTOS ON FACEBOOK YET?
Scrutton said his dogs Lola and Cenzo appear to like it, that he always spots children pointing at it and others taking videos, which can be an issue sometimes.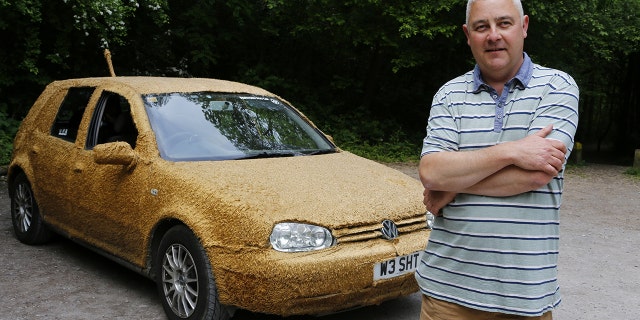 "It's actually quite unnerving when they drive right up behind you to get the best picture," Scrutton said.
Nevertheless, he plans to make the car even more conspicuous in the future by adding a pair of big, floppy ears.