Fuel-Efficient Cars Drive April Sales Increase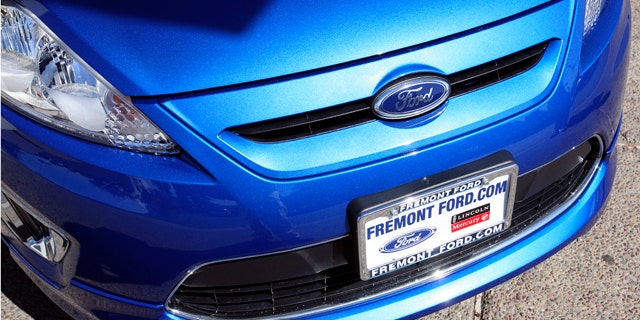 DETROIT – Americans are going for smaller cars as gas prices march higher.
New models that get 35 mpg or better, including the Chevrolet Cruze, Hyundai Elantra and Ford Focus, led most major automakers to stronger April sales. Even buyers of pickup trucks chose more efficient engines.
The shift to more fuel-efficient cars was good news for Detroit and Korean automakers, which have plenty of new small cars in stock. But Toyota, struggling with supply shortages since the March 11 earthquake and tsunami in Japan, reported weak sales.
Overall, U.S. sales rose 18 percent from April of last year, to 1.16 million. It was the third straight month that sales hit an annual rate of 13 million or more and a big improvement from last April, when consumers were more cautious about the economy and unemployment was even higher.
While sales remain below their peak of 17 million in 2005, the April gains were another sign of recovery for the auto industry and the economy. Just two years ago, Americans bought just 10.4 million vehicles.
As buyers come back to U.S. dealerships, they're looking to downsize. Geoff Pohanka, who runs 13 auto dealerships in suburban Washington, said buyers are impressed with small cars' improved design and amenities, like heated leather seats and satellite radio.
"They're not just an econobox," he said.
Rising gas prices make small cars more appealing, too. The average price of a gallon this week is $3.96, up $1.06 from a year ago. Gas is already more than $4 per gallon in New England, in the Midwest and on the West Coast.
In 2008, the last time gas prices spiked in the U.S., the industry was caught off guard, said Don Johnson, General Motors' vice president of sales and marketing. This time, he said, GM and its rivals have good small cars and can increase production quickly.
Even those who choose bigger vehicles are downsizing. Ford said half the people who bought an F-150 opted for a more efficient V-6 engine instead of a V-8. And more than half of Chevrolet buyers are now choosing smaller, four-cylinder engines, the highest level GM has ever seen.
The shift is great for Korea's Hyundai Motor Co., which said sales jumped 40 percent over last April because of demand for more efficient models like the 40-mpg Elantra. Edmunds.com analyst Jessica Caldwell said Hyundai also offered more deals in April than Japanese rivals, which were concerned about supplies. The Elantra alone outsold Nissan's Leaf, Versa, Sentra, Cube and Juke combined.
Car shortages from the earthquake have not hit the U.S. but are expected to by the end of this month. On Monday, Honda warned dealers that the 2012 Civic and other models will be in short supply this summer. It also pushed back the fall launch of the CR-V, a small SUV, by at least a month.
Toyota is already feeling the squeeze. The company's U.S. sales rose just 1 percent in April. Sales of its popular Prius hybrid, which is made in Japan, were flat compared with last April, at about 12,500. In a good month, Toyota can sell around 22,000.
Toyota's U.S. sales manager, Bob Carter, said the company is starting May with a relatively healthy 47 days' supply of vehicles. But cars made in Japan are in much shorter supply. The company has just 10 days' supply of the Prius, for example.
Carter said Toyota production will increase through the summer and should be back to normal by the end of this year. In the meantime, its North American plants are running at a third of their capacity, and its Japanese plants have cut production in half because of parts shortages.
IHS Automotive analyst Aaron Bragman noted that sales of the subcompact Yaris, which is made in Japan, fell 50 percent.
"They should be able to sell every one they can make given the fact that they're small and get good gas mileage. It's just the fact that there aren't any," he said.
Detroit's automakers say they don't think the earthquake will hurt their profits or U.S. sales forecasts, since they rely less on Japanese parts or have been able to find alternate suppliers.
GM said its U.S. car and truck sales jumped 26 percent in April. In addition to strong small-car sales, crossovers were strong, with the GMC Terrain up 57.5 percent. Crossovers look like sport utility vehicles but are more fuel-efficient because they are built on car platforms.
Ford's U.S. sales rose 13 percent, largely because of a large increase in car sales. But it wasn't only the most efficient cars like the Fiesta and Focus that buyers demanded. Sales of the Mustang sports car rose 59 percent as the summer driving season approached.
But even Mustang buyers had one eye on the gas pump. Ford said more than half of them opted for the Mustang's more fuel-efficient V-6 engine.
Sales were strong even though automakers eased up on deals. Total U.S. incentive spending by automakers fell $250 to $2,118 per vehicle from March, according to Edmunds.com. That was the lowest level since October 2005.
Caldwell said some buyers may decide to wait for deals to return, but that may not be until fall.
Other major automakers reporting sales Tuesday:
— Chrysler Group LLC had its best April in three years, with sales up 22 percent. Sales were led by the Jeep brand, with a 65 percent increase. Sales of the Grand Cherokee and Compass, both small SUVs, almost tripled from last April.
— Nissan Motor Co. said sales climbed 12 percent. The company also reported strong small-car and crossover sales. The Sentra compact rose 42 percent and the Rogue small crossover climbed 28 percent. Sales of the Titan pickup dropped nearly 30 percent. Nissan won a big victory Tuesday when New York City picked it over Ford to supply a small van for its taxi fleet for the next 10 years.
— Honda Motor Co. reported sales rose almost 10 percent, led by a 73 percent jump in sales of the Fit subcompact. Sales of the CR-V small crossover rose 30 percent, while sales of the compact Civic were up 7 percent.
— Kia Motors sales surged 57 percent, led by a 41-percent increase in Sorento crossover sales.