Frank Sinatra's Jaguar on the Auction Block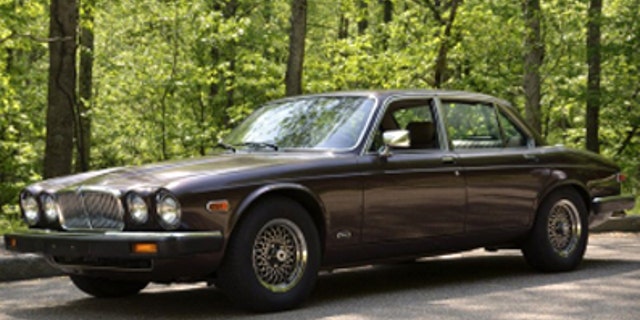 So "Ol' Blue Eyes" owned a brown car, who knew?
A 1986 Jaguar sedan once owned by Frank Sinatra is set to cross the block at the Music Icons Auction Event being held at Julien's Auctions Beverly Hills Gallery on June 25th. It has been on display at the Hollywood Star Cars museum in Gatlinburg, Tennessee since 1996 and is the latest in a string of ex-Sinatra cars to go on sale since the performer's death.
The fully-restored Series iii XJ6 four-door has a tan leather interior, fuel-injected 4.2-liter straight-6 engine and anti-lock brakes, a high-tech feature for the period. In 1986, a new XJ6 cost about $40,000 and typical used models trade for about $10,000 today, but this one is not necessarily typical.
According to Wikicollecting.com, shortly after he died in 1998, Sinatra's 1989 Jaguar XJ-S V12 Coupe was sold for $178,500, much more the street value of the car. More famously, his metallic orange 1970 Lamborghini Miura P400S went for $150,500 at a Christie's auction in New York in 2003, after being displayed on the plaza at Rockefeller Center prior to the event.
Beginning on Monday, June 13th the '86 Jag can be viewed by the public at Julien's at 9665 Wilshire Boulevard in Beverly Hills, California, just down the block from 9601, the address Sinatra used when he registered the car way back when.