Formula One Reportedly Coming to New Jersey in 2013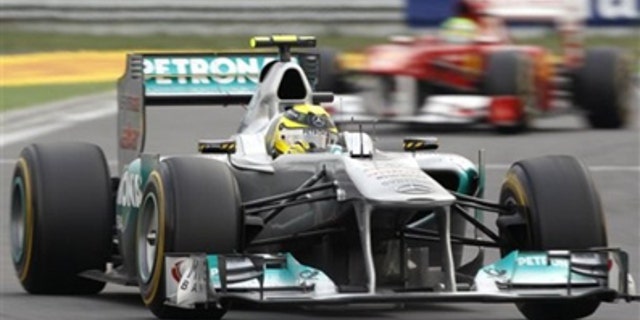 WEEHAWKEN, N.J – It's not the Jersey shore, but the world's richest form of motorsport is coming to the New Jersey bank of the Hudson River.
According to the Wall Street Journal, the organizing body behind the Formula One racing series will announce this week that it plans to stage a race on the riverside streets of the New Jersey cities of Weekhawken and West New York in 2013, against the backdrop of the Manhattan skyline.
Formula One has scheduled a news conference at Port Imperial in Weehawken on Tuesday, where the announcement is expected to be made.
The proposed race was first reported in August. The mayors of Weehawken and West New York issued a joint statement that they were in talks with a group of investors led by Leo Hindery Jr., a former chief executive of the YES Network, to bring a race to New Jersey.
Formula One currently has a 19-event calendar with events in Monte Carlo, Shanghai and Sao Paulo, among others, on twisty circuits in the world's most advanced open-wheel cars. The last US race took place at the Indianapolis Motor Speedway in 2007.
In May 2010, F1 announced a plan to return to the US.
The Formula One Grand Prix of America will be held in November 2012 at a $250 million purpose-built racetrack in Austin, Texas. The Grand Prix in New Jersey will mark a second US race on the 2013 calendar, the sources said.
NewsCore contributed to this report.
Click here for more from FoxNews.com Autos