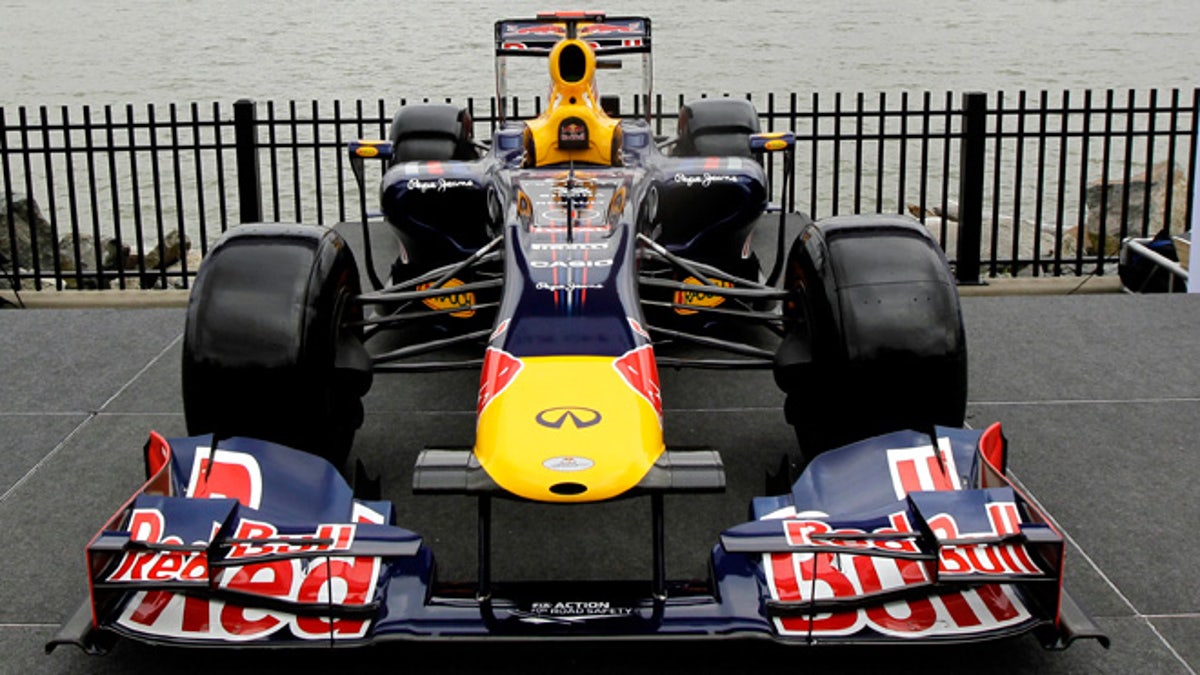 Formula One postponed the inaugural Grand Prix of America in New Jersey until 2014 because organizers "didn't quite know what they were doing."
The race originally was scheduled for June 16 next year, subject to confirmation. The street circuit course takes in a spectacular backdrop along the Hudson River and through the towns of Weehawken and West New York.
"The event is not going to happen" in 2013 as planned, F1 boss Bernie Ecclestone said Friday. "Everything is set up, but it's now too late to finish on time."
Weehawken Mayor Richard Turner earlier told The Jersey Journal the race would not proceed next year. The newspaper said Turner and another unidentified mayor contend organizers were behind on road repairs and permits.
"The reason is because they didn't quite know what they were doing," Ecclestone said. "They got all the permissions together. Everything was done, that was all fine, but then they missed the boat a little on some financing that was coming in."
The 3.2-mile circuit at Port Imperial goes along the Hudson and the steep cliffs of the Palisades, with the Manhattan skyline as a backdrop.
"We are going to be racing at Port Imperial, unfortunately just not as soon as we hoped and expected," race promoter Leo Hindery Jr. said. "We promised Governor Christie, the towns, the sport and its international fans the best possible experience, and unfortunately we need additional time to ensure that happens."
The construction issues center mainly on the development of the riverfront facilities, the pit lane area and the paddock garage.
Ecclestone ruled out the Turkish Grand Prix returning as a temporary replacement, saying "No, no, no. It will be 19 races."
In a statement from the race promoters, Ecclestone made clear he remains committed to seeing F1 blossom in the United States.
"We will continue to work closely together to realize our dream in 2014," he said. "As Leo says, we are still going to be racing at Port Imperial. Now, however, in 2014."