Ford's planning a hybrid pickup, but GM already makes one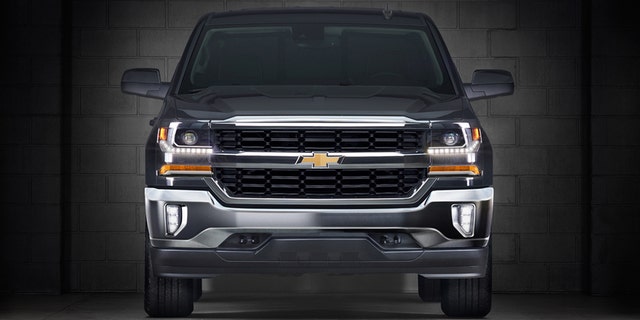 Ford announced this week that it will start selling a hybrid F-150 in 2020, but if you want a battery-powered pickup before that, General Motors will be happy to sell you one today.
Well, maybe not you. Its Chevy Silverado and GMC Sierra eAssists are only available in California, and at very low volumes, so blink and you'll miss them. Chevy built just 500 in 2016 to test the market, and GMC a scant 200. GM says those numbers will be adjusted this year based on customer interest.
This is actually GM's third try at selling hybrid trucks, an effort that's been going on in fits and starts since 2006. It moved just under 9,000 hybrid pickups and SUVs in 2009, when the threat of $4.00 gas was still a thing, but often sold much fewer than that.
Unlike those trucks, the latest version can't drive under electric power alone. Instead, it features a small motor-generator that gives its 5.3-liter V8 gasoline engine a boost of 13 hp and 44 lb-ft of torque during acceleration, recharges its battery pack under braking, and enables stop-start functionality that helps improve city fuel economy from 16 mpg to 18 mpg on two-wheel-drive trucks. Don't knock it, that's 12.5 percent.
Ford hasn't revealed detailed specifications for its hybrid plans, but says it will provide V8-like power and use one of its turbocharged EcoBoost engines -- which suggests either a four-cylinder or V6 -- and will be able to double as an on-site generator, so expect it to use more robust electric motors than the eAssist system.
The eAssist option costs $500 on limited Silverado and Sierra configurations, but you'll need to reach out to your local dealer to figure out what's currently available. Considering GM sells about 40,000-50,000 pickups in California annually, it could be like finding a needle in a haystack, so good luck.