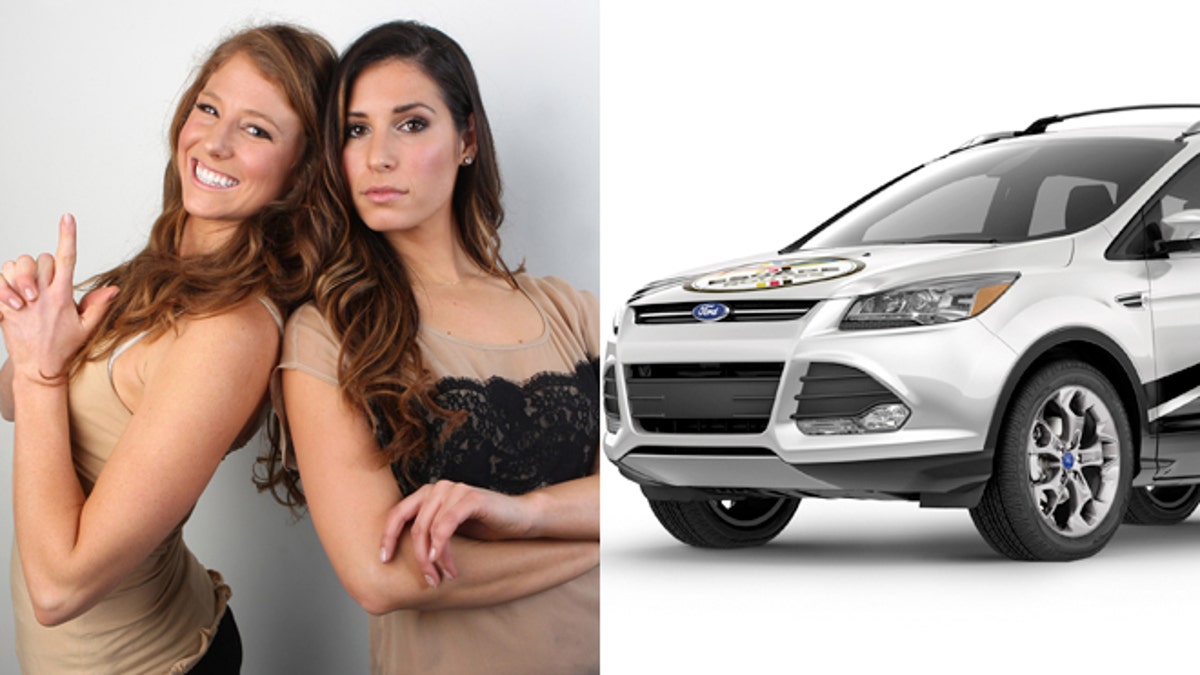 Long gone are the days when a year-end sales events was all it took to win the hearts and wallets of American car consumers. A stubborn recession, stiff competition and an audience that is inundated with advertising in almost all aspects of their lives is forcing many automakers to take more creative steps to sell their products.
Ford is one of them, and on March 25th will launch the first ever fully-branded primetime reality show on the NBC network.
"Escape Routes" is "The Amazing Race" meets "Road Rules," with six teams of two competing in a series of road trip challenges in none other than the 2013 Ford Escape, which goes on sale this spring. The winners of the competition will receive $100,000 and two new Ford Escapes.
"Ford is the first automaker to build an entire prime-time show around a new vehicle," says Jim Farley, Ford group vice president for Global Marketing, Sales and Service. "This is another example of the innovative ways Ford is reaching consumers."
In 2009, with the launch of the Ford Fiesta, the automaker began diverting marketing dollars to pre-launching its vehicles by creating social buzz online. With the Fiesta it gave 100 cars to what it described as "socially vibrant" individuals who had large online followings on Facebook, Twitter or YouTube.
Throughout the Fiesta experiment, the selected agents traveled 1.4 million miles, generated 6 million YouTube views, nearly 740,000 Flickr views and 3.7 million Twitter impressions, according to statistics provided by Ford.
Last year when it introduced the new Focus, Ford created an online competition program called "Focus Rally."
"At the end of that we thought, 'hey this is a pretty good show with pretty good content, we should pitch this to a network,'" explains Crystal Worthem, the manager for Brand Content with Ford. They pitched it and the networks were interested, but since it already ran online none of them were ultimately willing to put it into their lineups.
"Then when we started doing the launch for the new Escape we wanted to figure out how to get as many eyeballs on it as possible. We brought in eight-time Emmy winner Elise Doganieri and met with a variety of networks," Worthem says. Doganieri, the co-creator and co-executive producer of "The Amazing Race" was what finally sold NBC on the idea.
"Elise is coming at this with so much clout in reality that I think NBC knew we would create an amazing show and it wouldn't just be one long reality commercial," Worthem adds. "It was a way of reorienting the budget that we already had. We didn't spend incrementally more on this launch it was just a matter of shifting some costs earlier than we would traditionally spend now that all of our awareness isn't being drawn from 30 second spots."
Ford wouldn't reveal to FoxNews.com the exact amount they spent developing the program, but experts estimate that the cost of producing a 6-episode reality program is relatively low. At the low end, a reality program can be produced for just under $1 million per episode, but on the high-end a flashy, well-produced reality program can run into several million dollars per episode.
But in the case of "Escape Routes" some of the costs will be defrayed by selling space for traditional advertisements during the show, though none for competing automakers.
"Saturday is a vast wasteland of television. If networks aren't airing a sporting event they are airing repeats of a drama. This is something NBC would be interested in doing because it is original content," says media analyst Brad Adgate of Horizon Media. "I know an ad on Saturday night can run under $100,000 for a 30 second spot. It isn't premium property we are talking about."
But it is something, and the Saturday night slot could turn out to be a good test run for the expansion of branded content in the future.
"This kind of programming is the future," Adgate said. "And Saturday night is the perfect time to do it. Networks will be interested because it gives them something original and marketers want it because this is the new way for them to reach and interact with their audience."
But this trend could get even bigger than just a program on primetime. We could see a future where big box retailers like Target or Home Depot could create their own cable networks focused on their strengths, style and decorating and home repair respectively, Adgate said.
However, it remains to be seen whether this is the future for all car advertisers.
"This particular idea is really smart for Ford Escape because the show is a metaphor for the brand promise of escaping. People will be exposed to the Ford Escape in a positive light and it won't be intrusive, explains Will Burns, a Forbes contributor and CEO of Ideasicle a virtual marketing company. "But it doesn't work for every automaker because their brands represent different things."