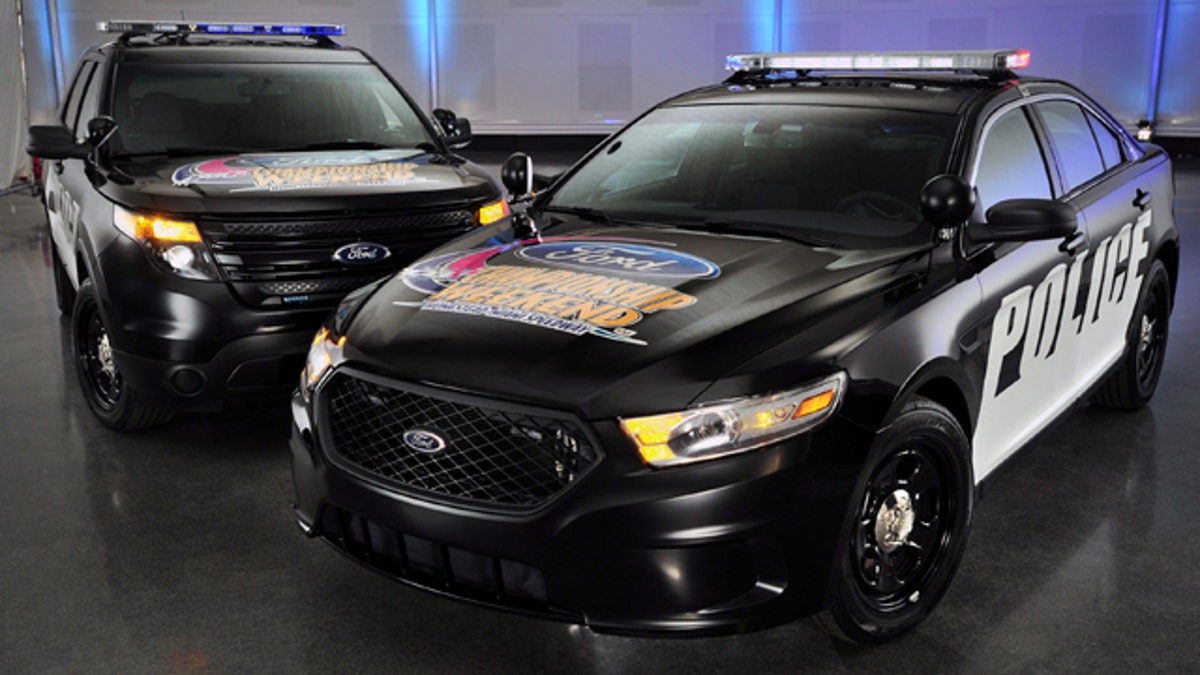 One of the best things about being a professional race car driver is getting to go as fast as you want without worrying about the police showing up to slow things down. That ends now.
NASCAR will be using the latest Ford police vehicles as pace cars for its season-ending races at Homestead Miami Speedway the weekend of November 19-20th.
Ford is bringing its Taurus and Explorer Police Interceptors to the track, both fitted with a very un-NASCAR-like all-wheel-drive system. The Taurus is powered by a 365 hp 3.5-liter twin-turbocharged V6 giving it a top speed of 148 mph, while the Explorer Police Interceptor Utility has a 300 hp 3.7-liter V6 under the hood.
Read: Ram Builds a Pickup for Police
The cars will come dressed in full police regalia and include standard law enforcement upgrades like bigger brakes and a larger radiator than the retail versions of the vehicle have. They will also be emblazoned with a logo advertizing Ford Championship Weekend, as the automaker is the title sponsor of the event.
Slideshow: The New Police Car Posse
Ford ended production of the Crown Victoria sedan in September, bringing to an end its decade-and-a-half run as America's best-selling police car. The automaker is hoping to retain its 70 percent share of the law enforcement market with the Taurus and Explorer even in the face of stiff new competition from the all-new Dodge Charger and Chevrolet Caprice. Both of those are rear-wheel-drive cars that are available with V8 engines, traditionally the preferred choice of police departments for pursuit vehicles.
Not to mention NASCAR.