Ford pays homage to the Apollo Program with one-off aviation-inspired Mustang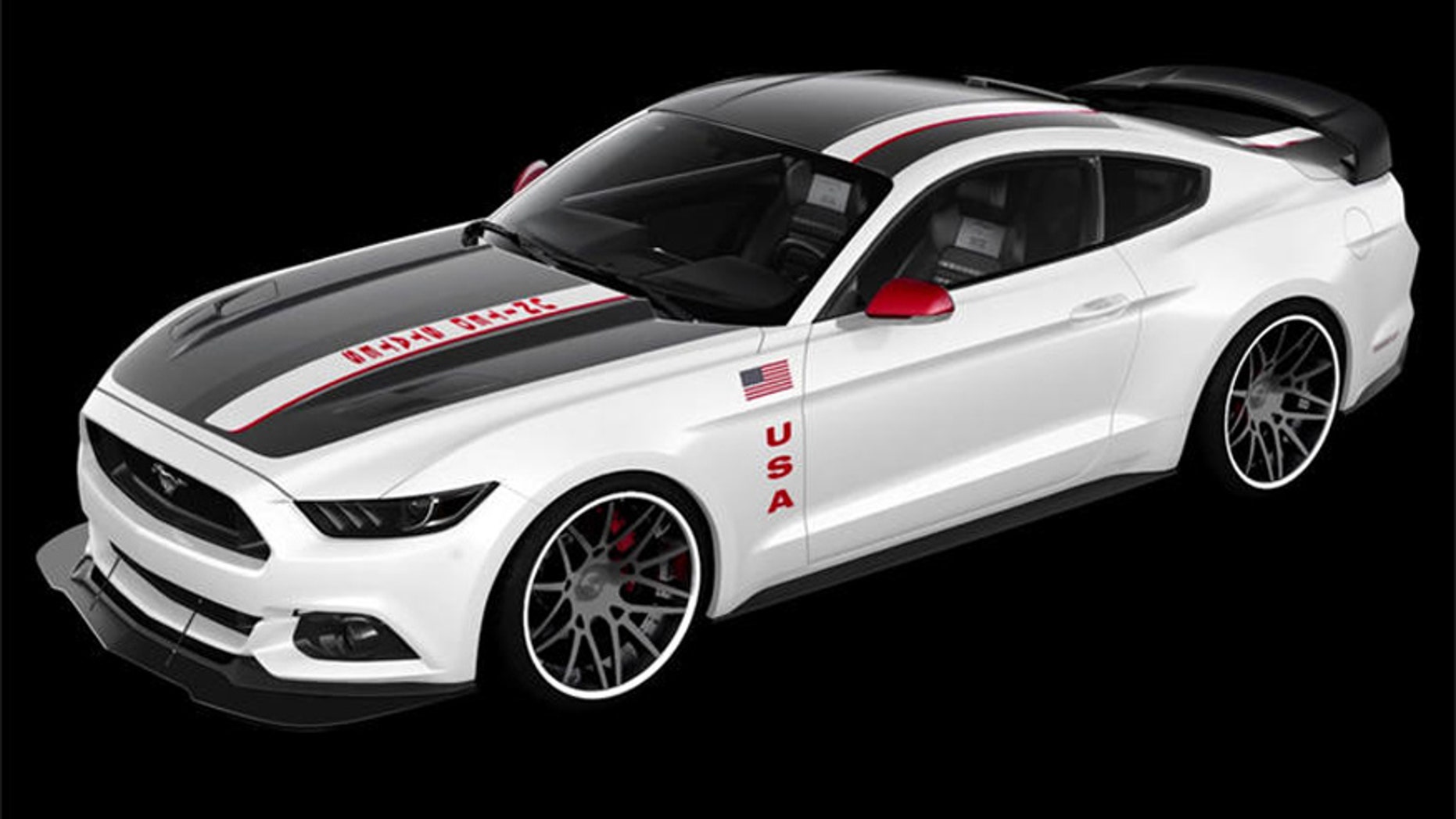 Ford is returning to the Experimental Aircraft Association's (EAA) annual AirVenture show in Oshkosh, Wisconsin, to introduce a one-off Mustang that pays homage to NASA's Apollo program.
The Apollo Edition is based on a 2015 Mustang, though Ford hasn't revealed what trim level it started life as. Regardless, the lone picture published by the EAA reveals that the coupe has gained a new hood with two air vents, a model-specific front bumper upgraded with a sizable splitter, a generously-sized spoiler mounted on the trunk lid, and alloy wheels wrapped by low-profile tires.
To wrap up the custom look, Ford has given the Apollo Edition a two-tone black and white paint job with red accents on the hood, the roof, and the mirror caps. Red "USA" stickers create a discreet visual link between the 'Stang and the space shuttle that inspired it.
The brief teaser video published by the EAA reveals that the one-off Mustang's cockpit has been spruced up with leather-upholstered bucket seats, red and white accents on the center console, and Apollo Project emblems embroidered into the front seat backs. Ford has opted not to publish official pictures of the interior until the AirVenture show kicks off.
Similarly, the Blue Oval has not revealed what lies under the Mustang Apollo Edition's hood. Many of the cars that Ford has built for the AirVenture show in the past have benefited from a bump in power, so it's not too far-fetched to assume the Apollo Edition is faster than the regular-production model on which it's based.
Staying true to tradition, Ford will donate the Mustang Apollo Edition to the EAA and the car will be auctioned off during the Gathering of Eagles Gala that will take place later this month. The proceeds from the sale will be used to support the organization's year-round youth aviation programs.