Ford patent reveals hybrid F-150's sliding pickup bed tech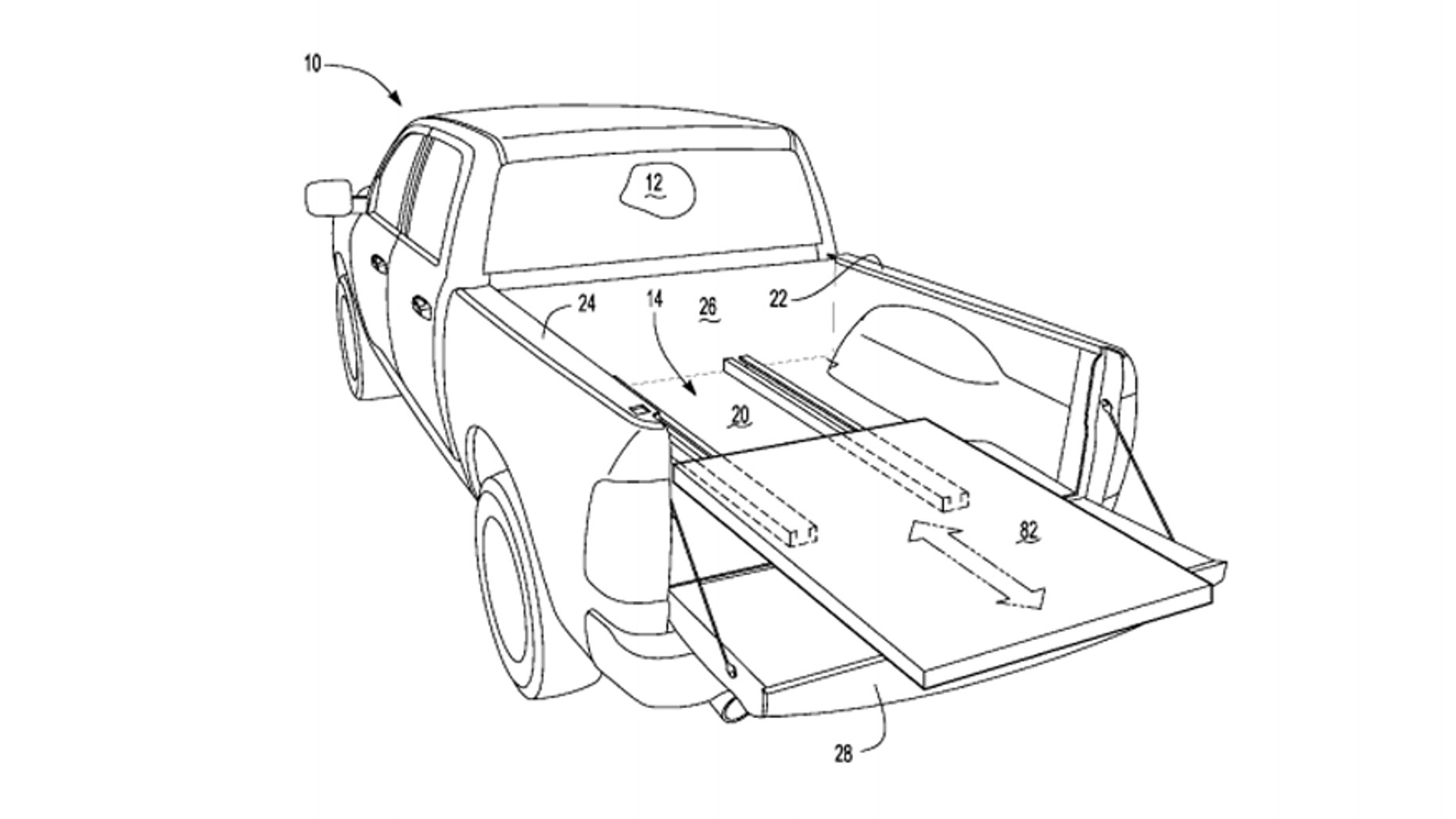 Ford wants to make it easier to pack things into your pickup.
The automaker has filed a patent for a bed floor that slides out at the touch of a button, and it could be featured on the upcoming hybrid version of the F-150.
The "powered sliding platform assembly" consists of a platform mounted on rails that's operated by the same electric motor used in a hybrid powertrain.
When the truck is in park or neutral, and the emergency brake set, a controller can extend or retract the platform, which is equipped with a proximity sensor that can automatically stop it in its tracks if it's about to bump into something or someone.
FOLLOW FOX NEWS LIFESTYLE ON FACEBOOK FOR MORE AUTO NEWS
The patent says it's powerful enough to work on inclines with a heavy load, which could be difficult or impossible to do with a manually-operated platform. An actuator engages a pin to hold in place when extended or stowed.
WATCH: FOX TAKES A RIDE IN THE FORD F-650
Ford hasn't officially commented on the patent, but has confirmed that a hybrid F-150 will be in production by 2020 and that its electric motor will be able to provide stationary accessory power, along with improving fuel economy.
----------
BIG CHANGES AND A BRONCO COMING TO FORD TRUCKS: