Ford Ecosport is its smallest SUV yet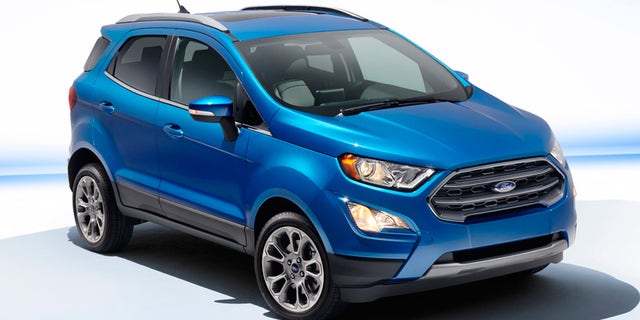 Ford is about to find out if the term "better late than never" applies to SUVs.
The automaker is set to become the last mainstream brand to introduce a subcompact crossover to the United States when the newly-unveiled Ecosport goes on sale in 2018.
The Ecosport is roughly the same size as the Chevy Trax and the Kia Soul, and should appeal to car shoppers who have been shunning small cars like the Fiesta that it's based on in recent years.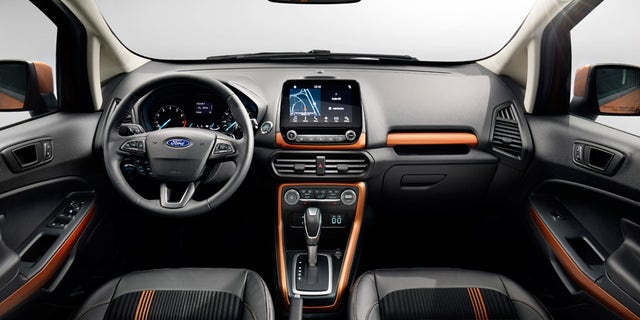 Slotting in underneath the very popular Escape, the Ecosport will be offered in several trim levels with either front- or all-wheel-drive. A 1.0-liter turbocharged four-cylinder is standard, while a 2.0-liter four-cylinder is offered exclusively with AWD. Power ratings have not yet been revealed, but the 1.5-liter engine available in current Ford models is rated at 123 hp, and the 2.0-liter four-cylinder at 160 hp.
The five-door Ecosport features a swing-open tailgate, a movable cargo area floor board to create a flat load surface with the rear seats folded down, and 30 storage compartments scattered around its interior. It can also be equipped with a 10-speaker 675-watt audio system if you'd like to try to blow any of those doors off.
Along with being the first tiny SUV Ford has sold in the USA, it will also be the first car it's imported from India, where it's currently produced for international markets.