Ford CEO Hackett says car ownership isn't going extinct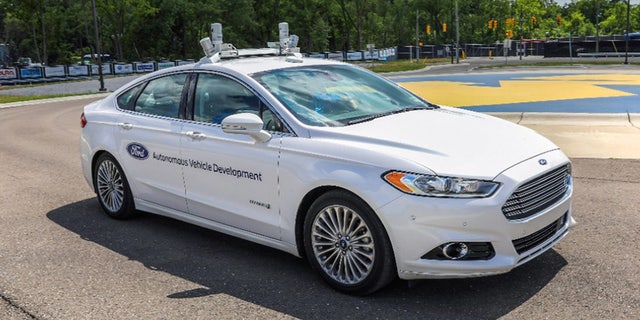 Despite the rise in popularity of ride-hailing services, Ford CEO Jim Hackett thinks people will still be buying their own cars for years to come.
"I'm not ready to admit that Ford is facing a world where it's losing a lot of personal buyers," Hackett told the Associated Press. "But I would admit that they're going to have a lot more options."
One is Ford-owned shuttle service, Chariot, which currently runs routes in the San Francisco Bay area, Seattle, Austin and New York.
Hackett pointed out that there are plenty of similar options available today, and people still chose to buy their own vehicles, even though they go unused 90 percent of the time.
Nevertheless, Ford is developing its own fully-autonomous car which will debut in ride-hailing fleets in 2021, and has invested in several companies that are developing the technology to bring it to fruition.
But while some investors and stakeholders have voiced concern that Ford is letting its lineup of conventional cars and trucks get stale at the expense of its future efforts, Hackett said that they don't know everything the company is planning and that there's plenty of new product on in the pipeline.
"We think dealers are really going to be happy with the vehicles we've got coming this year and what we've got in the hopper."
2018 FORD F-150 FIRST DRIVE: