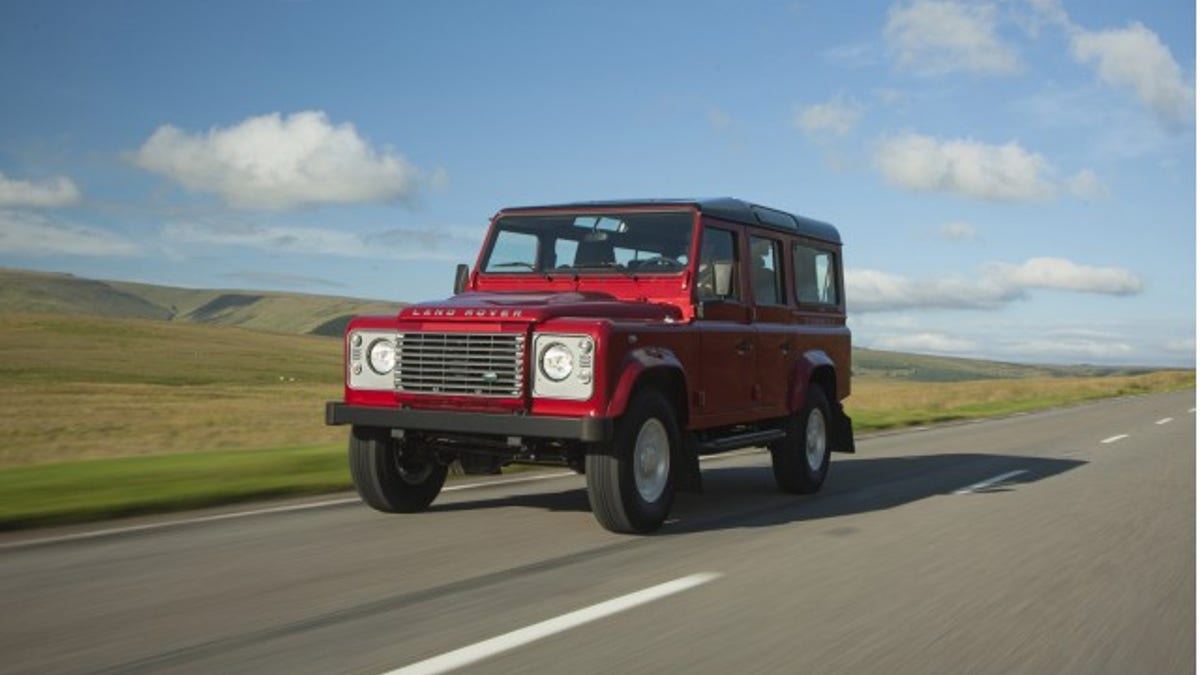 There's talk of a new generation of the iconic Land Rover Defender SUV being built, based on the recent string of Defender Concept 100 show cars and rumors that the vehicle will be returning to the U.S. by the middle of the decade. For now, however, the Defender is off-limits for local showrooms. That's sad, as the vehicle has been made even more attractive thanks to a number of upgrades being implemented for 2013.

For the uninitiated, the Land Rover Defender is a tough-as-nails SUV made famous by its use as a military vehicle but also for its prowess at traversing some of the most extreme conditions on the planet. It's little wonder then that you'll find Defenders, and their Ninety and One Ten predecessors, all over the world.

Its closest competitor is the Mercedes-Benz G Class, which manages to sell in reasonable numbers despite its lack of updates over the years. For 2013, the Land Rover Defender offers a higher level of specification and customization, but like the G Class, still retains its classic image.

Some of the new options include two new body colors (Barolo Black and Havana), leather-lined premium seat designs, an Alpine sound system, and the choice of four new contrasting roof colors (Santorini Black, Indus Silver, Orkney Grey or Firenze Red).

Key improvements were made to the mechanical package only last year, so no changes have been made here. The previous updates included the introduction of a smaller 2.2-litre diesel engine stead of the previous 2.4-liter unit, new ventilated brake discs, a speed-limit function for fuel-conscious owners, and a refined six-speed gearbox and transfer case. The new 2.2-liter diesel mill offers 120 horsepower and 265 pound-feet of torque, which is good for a 0-60 mph time of 14.7 seconds and a top speed of 90 mph.

The good news is that the Defender's unique vehicle architecture remains unchanged. The chassis frame is available in three different wheelbases and in both standard and heavy-duty guise (for even greater load-bearing capabilities). A total of 14 separate body styles--from pickups and soft-tops to crew cabs and wagons--are produced on Land Rover's mainstream production line. Beyond this, Land Rover's Engineered To Order can custom fit the vehicle to meet any unique requests.