Flooded Corvette C4's rescuer nearly gets hit by falling wood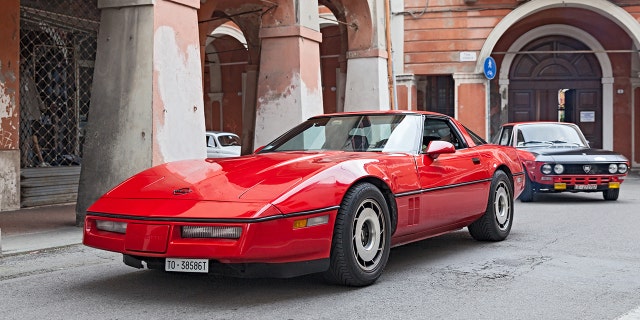 Fourth of July is supposed to be the perfect holiday to take your car out for a spin and enjoy the weather. Well, that wasn't the case for this unlucky owner of a Chevrolet Corvette C4.
A little rain isn't usually a problem for the Corvette C4 — which has 340 horsepower coming from a LT4 5.7 liter V-8. But when there is serious flooding and feet of water in the street, no sports car is immune.
Trying to recover the Corvette, the car owner or tow truck driver or Good Samaritan (it's not exactly clear who it is in the video) in a patriotic "America" tee shirt battles through the flooded road in attempt to hook up the drowning C4 to the tow truck. Out of nowhere, wood debris comes crashing down on the hood of the Corvette and catches the person by total surprise.
After narrowly escaping being hit by the falling stuff, the car-rescuer takes a step back and a moment to look up at where the debris fell from and reassess the situation.
Happy 4th!