Five classic cars to give thanks for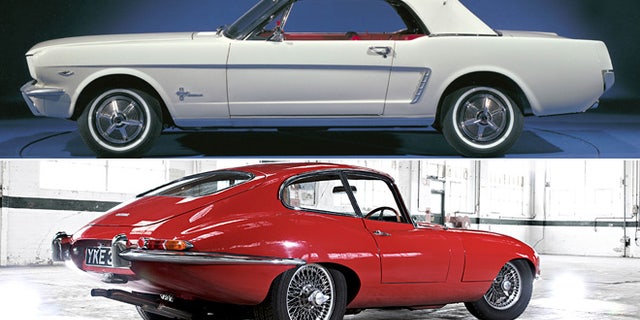 In addition to home, hearth and family, this is the time of the year that car people reflect on the classics that have made the automotive world a better place. Here are five that we are especially thankful for:
1. Ford Mustang: The original pony car celebrates its 50th anniversary next year. The Mustang was a car like no other. Although designed for the youth market, it appealed to nearly every demographic. Little has changed. We're particularly big fans of the original 1964 ½-66 Mustang as well as the present model introduced in 2005.
2. Chevrolet Camaro: The Camaro may have been inspired by the Mustang and it may have come to market a few years later, but bowtie fans had a lot to be enthusiastic about, particularly when the cars butted heads in the legendary SCCA Trans Am race series of the late '60s and early '70s. Like the Mustang, we like the bookend effect of the original 1967-69 cars and the present iteration of the Camaro.
3. Chevrolet Corvette: It's difficult to imagine a world without the Corvette, but GM was ready to kill it after the disappointing 1954 model year. Only the appearance of the 1955 Ford Thunderbird (GM couldn't countenance the appearance of having been driven from the two-seater market by Ford) and the arrival of savior Zora Arkus-Duntov ensured its survival to the present. The iconic 1963-67 Sting Ray celebrates its 50th anniversary next year along with the 60th of the Corvette itself.
4. Porsche 911: The Porsche 911 is a car that shouldn't really work at all: Its engine is in the wrong place for well-balanced handling and its basic style is going on a half century old. Yet it continues to inspire lust in everyone from engineers to hedge fund managers. We're partial to the classic air-cooled models built from 1978-89. They're nearly bulletproof and some can be bought quite reasonably.
5. Jaguar XKE: As legend has it, none other than Enzo Ferrari wept when the XKE was unveiled — he called it the most beautiful car he'd ever seen. XKEs (or E-Types to the rest of the world) have been frequent museum exhibits and not just at automotive museums — the Museum of Modern Art in New York displayed one for many years. It truly is a piece of moving sculpture the likes of which hasn't been seen again, although its DNA clearly shows up in the new Jaguar F-Type.
Click here for more great classic car stories and videos from Hagerty.