Fisker responds to 'whistleblower' claims it rushed Karma to market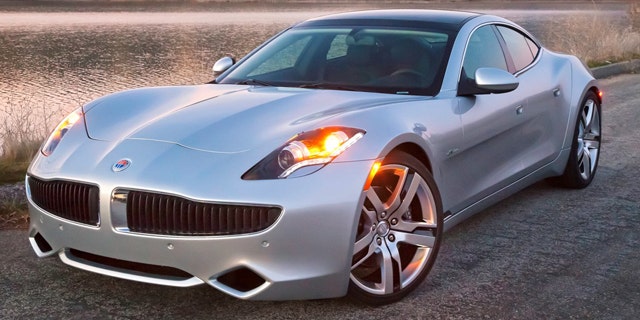 Was the car of the future not ready for primetime?
That's the allegation being levied against the $102,950 plug-in hybrid luxury sedan by a self-styled whistleblower who used to sell them, and claims that Fisker brought it to market before it was ready in order to qualify for government loans.
According to the San Francisco Chronicle, John Hoffman says that four out of first five cars delivered to the Marin County Fisker dealership he worked at suffered from electrical glitches almost immediately. A number of Fisker owners have posted similar complaints about dead instrument panels and headlights going dark to online forums like Fiskerbuzz.com, while a Karma purchased by Consumer Reports went completely dead with less than 200 miles on the odometer, requiring its entire battery pack to be replaced for an unknown failure.
Read: (Very) Quick Spin: 2012 Fisker Karma
But Hoffman went further in an interview with Gigaom.com, telling the technology blog that "Fisker launched the car before it was market-ready in order to try to meet milestones from the Department of Energy for its loan."
The automaker recently had part of its $529 million Department of Energy loan frozen for failing to meet a number of deadlines in the development of its second car, known by the code name Nina.
Fisker adamantly denies Hoffman's claims of an ill-intended early launch, however, saying in a statement that as a dealer, not a Fisker employee, he "was not privy to any business information from Fisker concerning the development of the Karma sedan and/or Fisker's financing. Accordingly, Mr. Hoffman has no basis for his false and misleading claims."
Hoffman now manages a dealership for rival California-based automaker, Coda Automotive, which began production of its $37,250 all-electric compact sedan this week.
Fisker says Hoffman's statements are having a negative impact on its business and is ready to take legal action, if it becomes necessary.
In the meantime, Fisker acknowledges that some of its early build cars haven't been 100 percent up to snuff and newly appointed CEO, Tom LaSorda says that the company is investigating the failure of the Consumer Reports car, working on software updates to address problems that other cars may be experiencing, and has a 24-hour VIP hotline for owners to call with issues.
In a press release, LaSorda said "I am personally involved in all these initiatives and am committed to delivering complete customer satisfaction and peace of mind."