First NASCAR Car Wash Opens Outside Chicago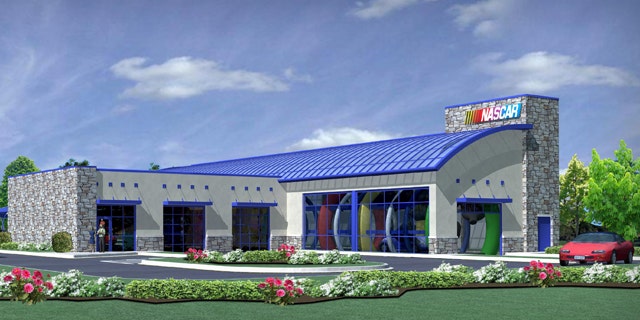 NASCAR is known for its speed and excitement, but suds? Maybe in the beer.
That might be about change as the first NASCAR-branded car wash opens today in Romeoville, Ill., not far from Chicagoland Speedway in Joliet, where the series' Chase for the Sprint Cup kicks off this weekend.
Seeing an opportunity to create a national brand in an industry short on them, entrepreneur Dan Dyer approached the sanctioning body with the idea a couple of years ago. It's the former Harley-Davidson dealer and restaurateur's first shot at the wash and wax business.
Dyer tells FoxNews.com that the plan involves working in revenue-sharing partnerships with existing car wash operators to refurbish and reflag their businesses, and build new ones that meet a set of standards laid out by NASCAR Car Wash company. According to NASCAR, 84 percent of fans relate the name with quality products, and while every outlet won't be exactly alike all will use the same cleaning and car care products for a consistent wash.
Think fast food, but with a hot wax.
Dyer believes the NASCAR name will be a tie breaker for potential customers faced with a number of options and that uniformity will be key to its success, as the brand will only be as good as its last wash.
Unintentionally keeping with the sport's high-speed image, Dyer will only be teaming up with car washes that use what's known in the business as express tunnels, so there won't be any hands-on service like NASCAR drivers get in the pits. But customers who go for a premium wash or join a V.I.P. club will get a free Coke with every visit, one of many promotions planned with NASCAR sponsors.
The first location is run by MacNeil Car Wash systems, which has entered an exclusive agreement with NASCAR Car Wash to open additional outlets throughout Illinois and surrounding states, and a second location is already in the works for Joliet.
Dyer hopes to have 30-50 locations in the region within the next three years, but has set his sights much higher than that and hopes to grab 25 percent of the nation's roughly 10,000-strong express wash business the next 10 years.
Click here for more from FoxNews.com Autos