Ferrari Unveils...a Station Wagon?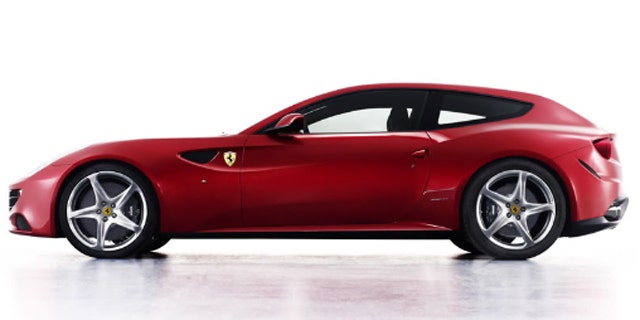 Spongebob Squarepants finally has something to spend all of that TV money on.
Technically known as a "shooting brake," the just-unveiled Ferrari FF is set to become the Italian automaker's flagship car when it goes on sale sometime following its public debut at the Geneva Motor Show in March, replacing the 612 Scaglietti in the company's lineup.
The four-seat, squared-off hatchback is Ferrari's answer to the growing number of exotic "four-door coupes" on the market today, such as the Porsche Panamera and Aston Martin Rapide.
The FF – which stands for Ferrari Four – features Ferrari's first all-wheel-drive system, a unique design which is said to weigh 50 percent less than conventional systems, although Ferrari has yet to release detailed specifications. The website for the FF features video of it being tested in snowy conditions in locations ranging from the southernmost tip of Argentina to the French Alps, indicating that it is also the company's first true four-season car.
Fox Car Report is on Twitter. Follow us @foxcarreport
Even so, with a front-mounted 651 hp 6.3-liter V12, Ferrari claims a top speed of 208 miles per hour for the FF, which can accelerate from 0-60 mph in 3.7 seconds. A host of traction and stability control systems developed in Formula One racing will be standard equipment.
Pricing has not been announced, but the current 612 Scaglietti starts around $320,000.
In case you were wondering, the cargo compartment on the FF holds 15.9 cubic feet of stuff. That's more than a Camry, and just like the Toyota the FF has fold down rear seats for trips to IKEA.
In Sweden.
In the middle of winter.