Ferrari 488 GTB's turbocharged V-8 voted 2016 International Engine of the Year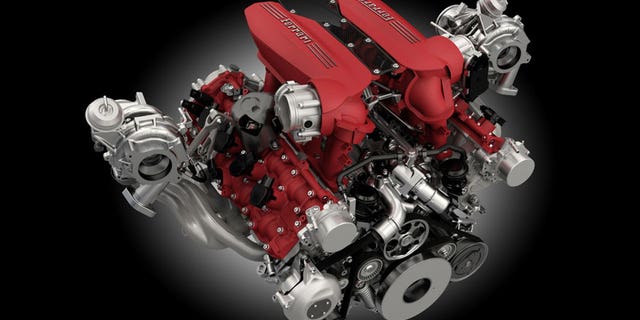 The results for the 2016 International Engine of the Year awards are in, and the overall winner has gone to a perennial favorite of the awards: Ferrari.
This year it was the twin-turbocharged 3.9-liter V-8 fitted to the 488 GTB that pleased the judges the most.
Incredibly, this is the first time in a decade that an engine with more than six cylinders has claimed the top award.
The judges were particularly pleased with the power delivery of the engine as well as its technology, such as the special seals of the turbochargers to help prevent lag; the ion-sensing system to control ignition timing and adaptively predict misfires; and the multispark function that enables the spark advance to be maximized at all revs.
ALSO SEE: Ferrari 458 MM Speciale is the latest supercar from the Special Projects division
In case you've forgotten, the engine produces a peak output of 660 horsepower at 8,000 rpm and 560 pound-feet of torque at 3,000 rpm. It rockets the 488 GTB from 0-62 mph in 3.0 seconds and to a top speed of 205 mph.
The engine was also the top pick in the Performance Engine, New Engine and 3.0-liter to- 4.0-liter Engine categories.
Other notable mentions this year were Tesla Motors' [NSDQ:TSLA] electric powertrain taking home the title for the Green Engine category, and another Ferrari unit, the 770-hp 6.3-liter V-12 of the F12 tdf, taking home the title for the Above 4.0-liter Engine category.
With 63 jurors from more than 30 countries, the International Engine of the Year awards is one of the industry's most coveted honors. Last year's overall winner was the plug-in hybrid powertrain of the BMW i8.
More auto news from Motor Authority