Fendt Vario 1000 is one mean farm machine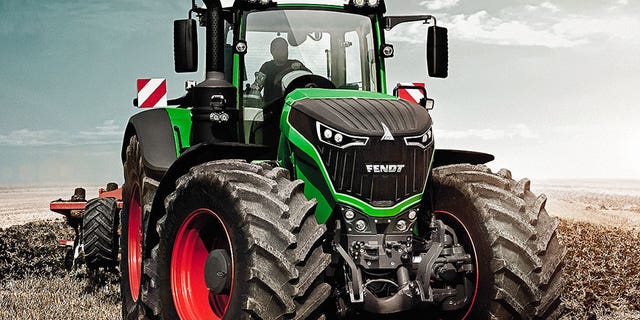 Mater might want to think twice before trying to tip this one.
The Fendt Vario 1000 has to be the meanest-looking tractor in the field, and it's got the stuff to cash any checks that its mug writes.
The new German-made machine is powered by a 12.4-Liter MAN diesel with up to 500 hp that it puts to the dirt via a high-tech continuously variable automatic transmission and 7.5-foot tall rear tires with a computer-controlled air pressure regulation system.
It has a top speed of 37 mph and was designed to be street legal, hence the headlights. The angry eyes design simply shows that it means business.
That's not to say it doesn't know how to pamper, the cabin has a twin-blower air conditioning system and can be fitted with a climate controlled leather seat.
Fendt is hoping to make a big push in the North American market with this monster truck.
Push back at your own risk.