FedEx truck gets slammed by Mobsteel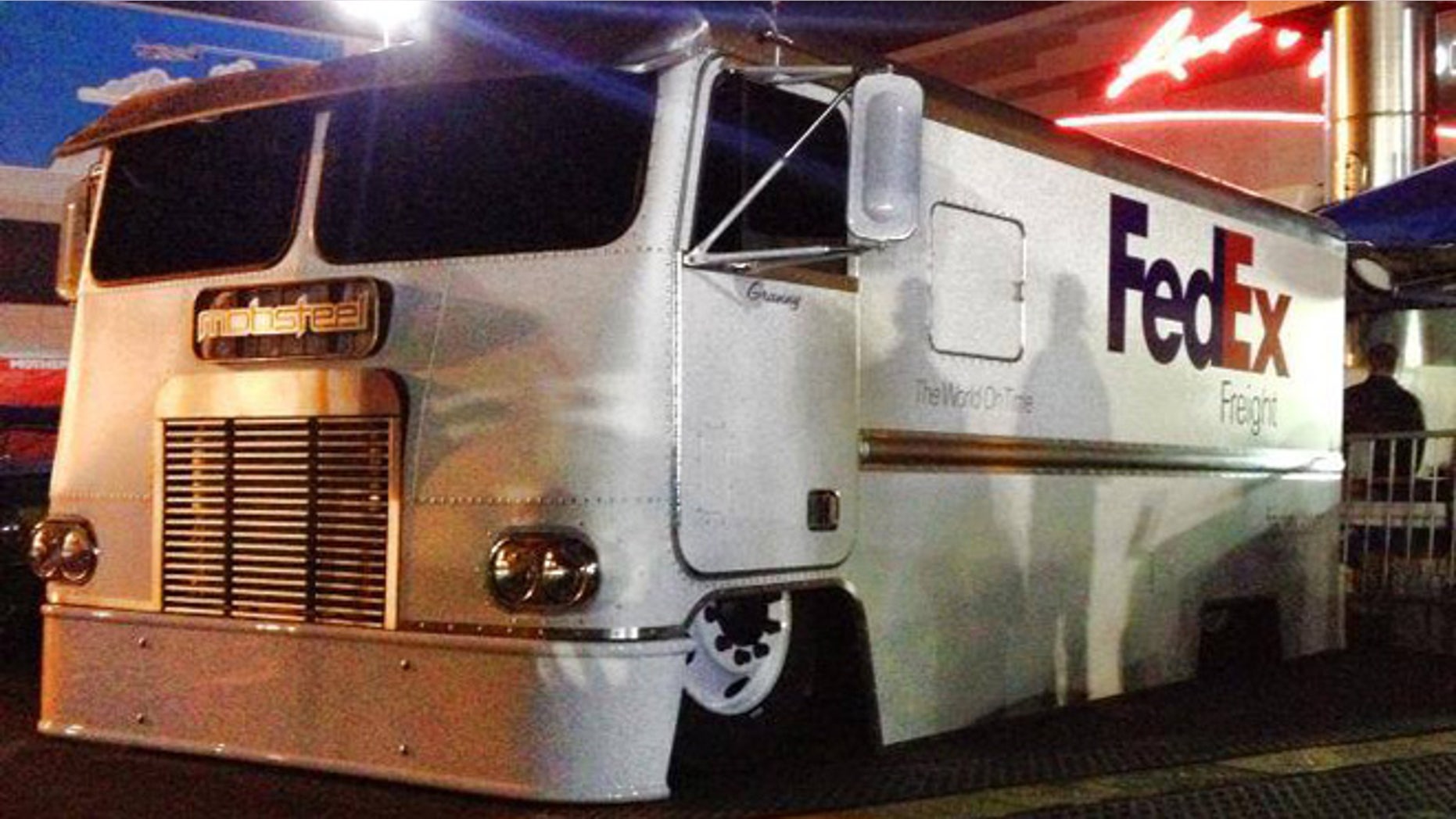 What's next, fedoras and zoot suits instead of ball caps and shorts?
FedEx has commissioned a gangster-style delivery truck from Detroit area custom car shop Mobsteel.
Unveiled at the SEMA custom car industry show in Las Vegas, the super boxy ride features Mobsteel's signature slammed look, and is about as low to the ground as you can go.
According to Autoblog, the truck is built on a custom chassis fitted with the front end of a 1981 Freightliner semi. It's powered by a 550 hp diesel engine that sends its exhaust through the vehicle's frame and power to the rear wheels via a high-performance ATS stage-three transmission.
Don't look for it the next time your doorbell rings, as it's for promotional use only, which is unfortunate.
That low step-in height would make loading cargo a snap.