Fast & Furious: Detective agency posts $100,000 reward for missing Lamborghini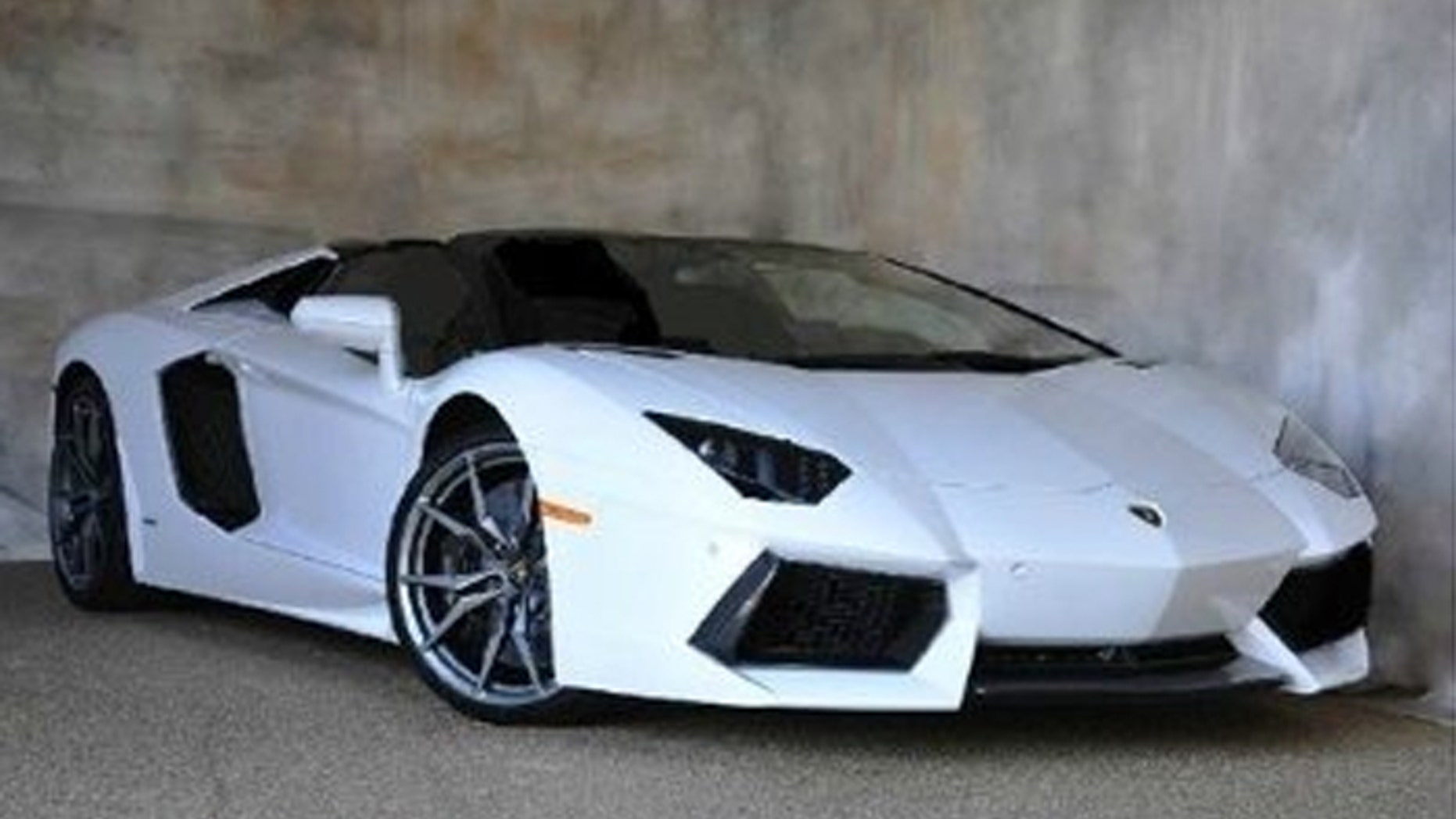 In what might be a real-life case of "Fast and Furious," authorities are hunting for a white 2015 Lamborghini Aventador Convertible worth $450,000 that was last seen on the streets of New York City on October 28.
Now Pinkerton, the legendary private detective agency, is offering a $100,000 reward for information leading to the recovery of the vehicle, which was spotted in Flushing, Queens, before it disappeared and which authorities believe could be parked in a shipping container, bound for an overseas location, according to Pinkerton. NYPD officials told FoxNews.com they have no report of a stolen Lamborghini fitting the description, but if it indeed occurred, it may be too hot for local streets.
"It would have to be exported," said an NYPD source. "A car like that is too unique, even to chop for parts."
"With an exotic car like that, you can't sell it here and you can't drive around in it."
It is not known who owns the car, which was parked near the Al Oerter Recreation Complex, a facility named for the legendary Olympic discus thrower.
At least one luxury car theft ring has been operating in the New York and New Jersey area in recent months, stealing Bentleys, Land Rovers and Maseratis. Authorities arrested one man in New Jersey last week, and have now charged a total of 21 suspects in connection with that international luxury carjacking ring, according to the New Jersey State Police and Attorney General's office.
The ring, which allegedly stole cars parked outside country clubs and fancy restaurants, has a history of car theft offenses.
New Jersey officials could not immediately be reached for comment as to whether they are involved in the Lamborghini case or if the ring they believe they have broken up could be responsible. Neither FBI nor Port Authority of New York and New Jersey officials responded to requests for comment.
"This is still a very active case being investigated by multiple federal and state agencies," said a Pinkerton spokesman. "We therefore can not give any further details."
A car like the brand new Lamborghini, at the very highest end of luxury autos, is so distinctive that it may have been "pre-ordered" by an overseas customer, said Chris McGoey, a private investigator and expert in crime and loss prevention.
"With an exotic car like that, you can't sell it here and you can't drive around in it," McGoey said. "The only option is to ship it overseas, somewhere that nobody really checks on registration of cars."
Experts said there are numerous markets overseas, including Asia, Russia, South America, Africa and the Middle East.
"People probably have a buyer pre-arranged, and they just find it and fill the order," McGoey said.
Lamborghini, an Italian sports car company headquartered in Sant'Agata Bolognese and founded in the early 1960s to compete with Ferrari, only makes about 2,500 cars per year. The company is now owned by Volkswagen, through its subsidiary, Audi. In the U.S., the cars are favored by bankers, sports figures and movie stars.
Cryptically, Pinkerton's ad said the car may have "ties to persons in the Atlanta, Georgia, area," and could be there if not in a New York-area port.
"The investigation has identified involvement of a number of people in the Atlanta area," the spokesman said.
Pinkerton officials did not return requests for comment.
----------
Can new Lamborghini blow you away?