Famous 'Twin' Buick Grand Nationals up for auction on Ebay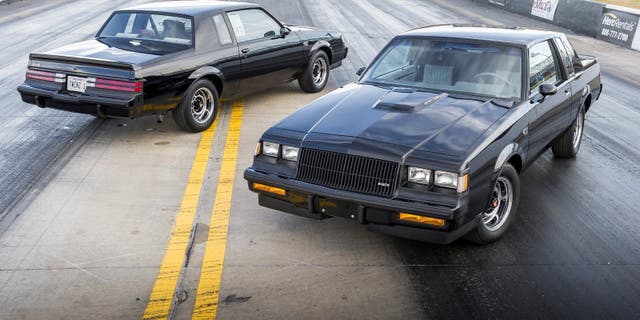 NEWYou can now listen to Fox News articles!
The world's most famous pair of Buick Grand National muscle cars are being auctioned on Ebay.
Known among automotive enthusiasts as "The Twins," the cars surfaced for sale on Facebook last spring after sitting unused next to each other in a garage for years.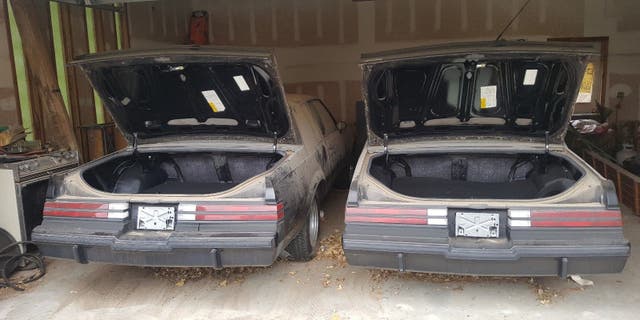 The cars wear sequential VINs and have reportedly been rogether they came off the production line in September 1987.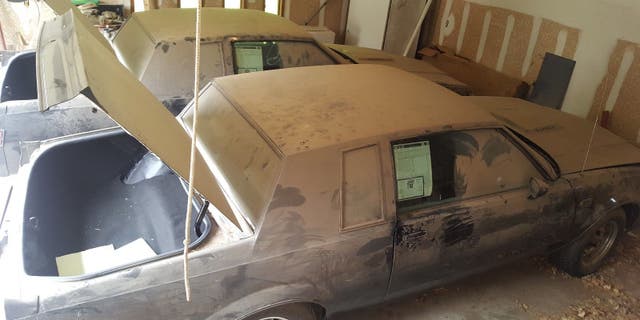 One has 834 miles on its odometer, and the other just 592. They're both 100 percent original and in great shape, aside from saggy headliners.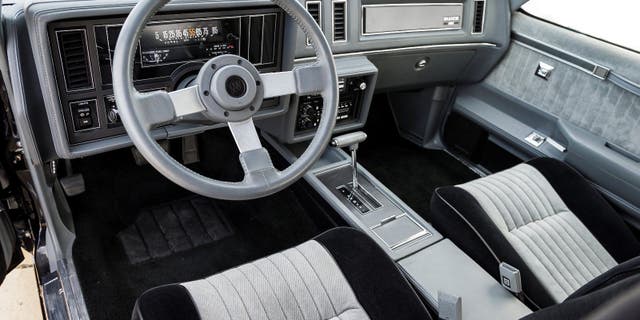 The black turbocharged coupes were purchased by a man named Shawn Matthews for an unknown amount, although the asking price on Facebook was $200,000.
MYSTERY OF STEVE MCQUEEN'S 'BULLITT' MUSTANG FINALLY SOLVED:
Matthews said at the time that he planned to keep them together forever and never sell them, but the man handling the auction for him, William Avila, tells The Drive that a potential business venture came up that he could use the money for.
Nevertheless, Matthews will only sell them as a pair, and won't sell them at all if the price isn't right.
And what's the right price? More than $156,000, because that's what the bidding is up to as of this writing and the undisclosed reserve on the cars has not yet been met.
Whether it ever is, we'll find out what the market thinks they're worth when the auction ends on Sunday evening, Feb 11.