Famous car collector Ray Lambrecht dead at 96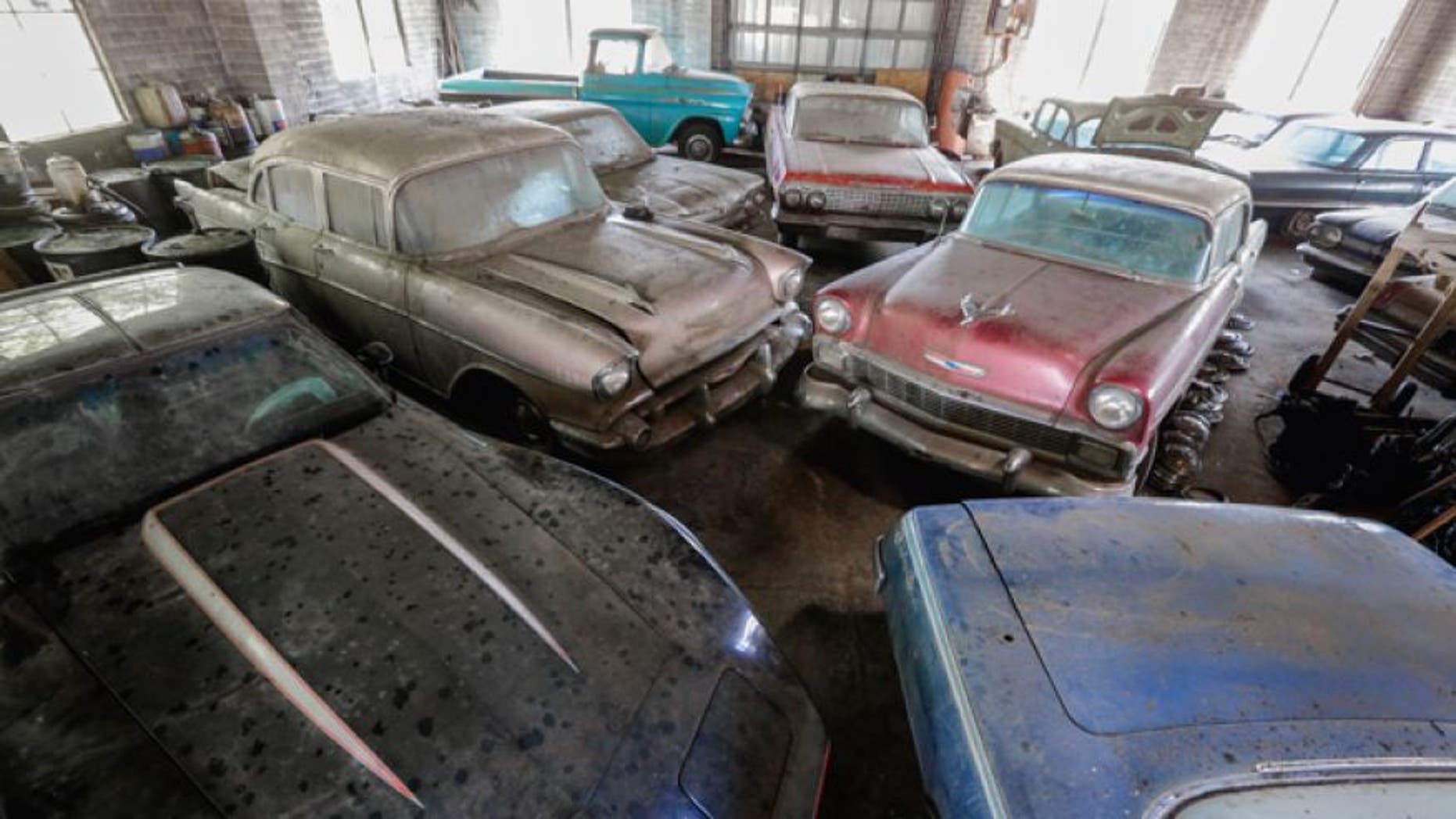 Lincoln, Neb. – Ray Lambrecht, the former northeastern Nebraska Chevy dealer who collected a treasure trove of mostly Chevrolet cars that sold for $2.8 million last year, has died at 96.
Though Lambrecht died at his home on Sept. 22, his family didn't publicly announce his death. Pierce County Sheriff Rick Eberhardt told the Lincoln Journal Star that they are a close-knit, private family.
"But if you got to know them, you were kind of, well, I always felt like I was always welcome there," he said.
During one weekend last year, Lambrecht's sale of his car collection drew 30,000 people to Pierce. The History Channel gave the auction three hours of prime time, and the highway through Pierce was backed up for miles because of the sale. One 1958 pickup was sold for $140,000 and a 1978 Corvette for $80,000.
The sheriff said the weeks before the sale were stressful for the couple. Lambrecht and his wife, Mildred, felt like prisoners in their own home, with so many car collectors traveling to Pierce, he said.
A sign was posted near their front door that asked visitors to respect their privacy. But once the sale was over, the sheriff said he noticed a change.
"I'd swing by to see how they're doing and, you know, they were at peace," Eberhardt said. "It was over. It was a burden lifted off them. They didn't have to worry about it anymore."
Lambrecht joined his uncle's Chevy dealership on Main Street, and he and his wife were soon running the business on their own. They retired in 1996. Their daughter Jeannie Lambrecht Stillwell said last year her parents worked six days a week for 50 years, never taking a day off for vacation or sickness.
"They worked hard and operated their business with honesty, integrity and kindness," she said.
The sheriff said he visited Lambrecht's wife last week. She was missing her husband of nearly 70 years, he said. They walked across the street to work together and later walked home together.
"It's difficult," he said he told her. "But you guys have been together 68 years. That's a lot more than other people get. He got to live at home and he passed away at home. He got to stay home. He got his wish."