Ex-NASA scientist designs giant, car-juggling robot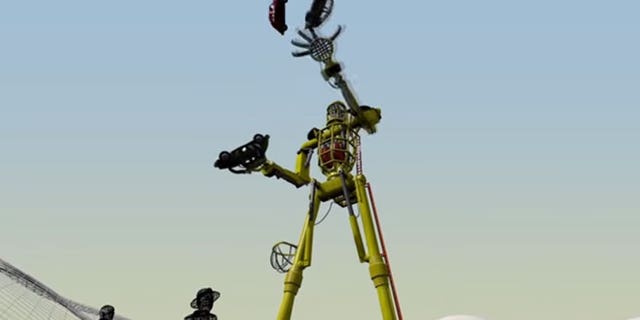 I beats juggling balls.
A former NASA scientist is hoping to raise $2.3m to build a robot capable of juggling cars, The Sunday Times reports.
Dan Granett, who used to work for NASA's Jet Propulsion Laboratory developing landing craft, rovers and robots for space exploration, has designed a 70ft tall juggling robot. The BugJuggler can juggle cars but as its name suggests, is partial to juggling VW Beetles.
It has hydraulic limbs powered by a diesel engine. Hydraulic accumulators, that boost pressure, provide the extra energy necessary for quick juggling movements.It can be controlled by an operator on the ground or, more interestingly, sitting in a chamber in its head.
Read more from The Sunday Times