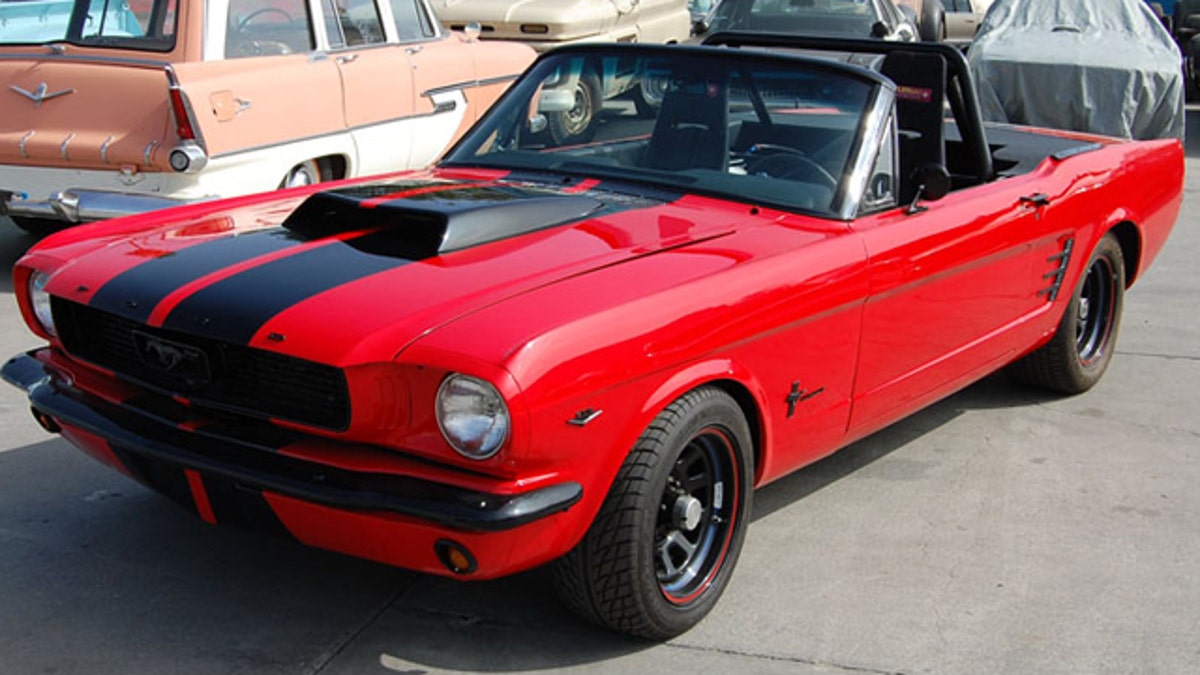 If this car could talk it would probably get a book deal.
A 1966 Ford Mustang once owned by Hollywood bad boy Charlie Sheen is being auctioned by charitybuzz.com. The proceeds of the sale are earmarked for C5 LA, a Los Angeles organization that helps at-risk youth get into college.
Sheen had the 'Stang heavily modified in 2006, installing a 650 horsepower V8 from a Winston Cup stock car, full roll cage, racing seats and a six-speed transmission, unlike Charlie who says "I have one speed, I have one gear: go!" He sold it shortly afterward.
The car is listed as street legal, but was clearly intended to be used on the track. It has only been driven 155 miles since the restoration.
Read: Ford Unveils 'New' 1965 Mustang
Adding to the car's memorabilia value, Sheen's autograph can be found on the door of the glove compartment.
Charitybuzz estimates the car's value at $283,000. As of this writing the bidding stands at $100,000, but the auction is open until November 17th, so there's still plenty of time to win.