Elon Musk says Tesla is planning to make a pickup truck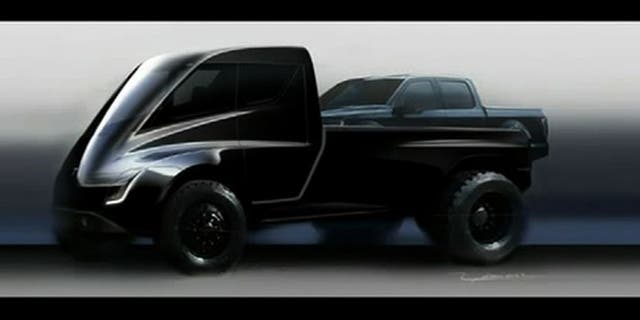 Tesla founder and CEO Elon Musk says the electric car company will make a pickup truck after the release of its next model.
In a message on Twitter late Tuesday, Musk said: "I promise that we will make a pickup truck right after Model Y." The Model Y is an electric SUV that's due for release in about two years.
He said the pickup would probably be slightly bigger than a Ford F-150.
Musk, who had previously hinted that a pickup model was due, was responding to suggestions he had solicited through Twitter about what the company could improve.
TESLA PICKUP REVEALED, BUT IS IT FOR REAL?
Tesla has mainly focused on producing passenger cars over the past decade but has branched out in recent years. It plans to make electric semis and has invested in battery production.
MORE PICKUP NEWS FROM FOX NEWS AUTOS