Elon Musk planning coast-to-coast electric road trip in Tesla Model S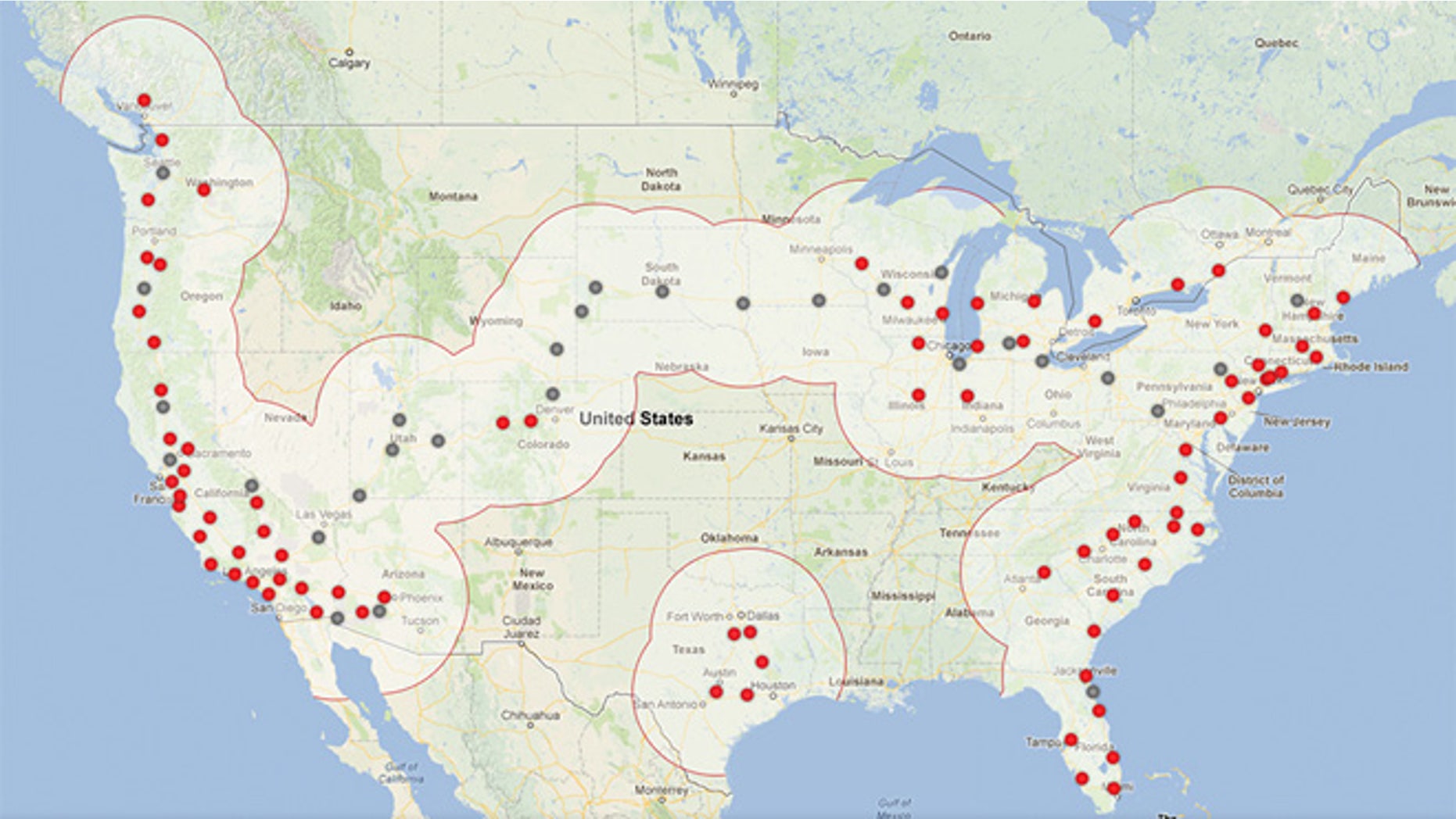 Elon Musk is putting his sanity where his money is.
The Tesla Motors CEO is all set to take a six-day cross country trip with the family in one of his Model S electric cars.
Musk tweeted on Thursday:
While the Model S looks like a five-passenger four-door, it actually has a hatchback and can be equipped with two rear-facing jump seats, a design requirement of Musk's who has five children and wanted to be able to fit them all in his car.
A large "frunk" in the nose of the car offers some luggage carrying capability when all seats are full.
Musk will surely be mixing business and pleasure on the trip as it will publicize Tesla's growing network f high speed Supercharger charging stations, which the company says can deliver 200 miles worth of charge in less than 30 minutes.
Telsa's Supercharger network is currently operating along corridors on the east and west coasts, but is scheduled to cover the entire lower 48 states in 2015. The trail of stations connecting LA and NY through Nevada, Utah, Colorado, Wyoming, South Dakota, Minnesota, etc., isn't set to open to the public until this winter.
The date of Musk's trip hasn't yet been revealed, but Tesla confirmed to FoxNews.com that he will be using Superchargers exclusively along the way, so the journey will either serve as a test run, or be one of the first along the corridor when it is officially opened.