Elon Musk offered $150,000 for porn film role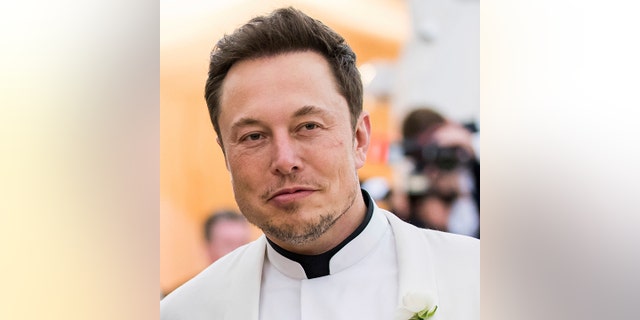 NEWYou can now listen to Fox News articles!
A PORN company that creates weed-themed sex tapes has offered Elon Musk $150,000 (£115,000) to appear in a smut film.
Bosses want the SpaceX and Tesla chief to take on a "non-sex" role in the production, in exchange for cash and cannabis.
Marijuana-loving porn firm XBlaze penned a letter to Elon Musk, calling him a "fearless man" – and offering him a raunchy acting job.
Musk's saucy job offer, seen by The Sun, even includes compensation in the form of edible weed-based treats.
It comes just days after billionaire Musk was filmed smoking weed live on camera.
The PayPal founder appeared on the Joe Rogan Experience podcast, puffing on a joint for all the world to see.
Writing to Musk, XBlaze CEO Jeff Dillon said: "As the founder and CEO of XBlaze with a similar love of adventure, I believe that we could make an incredible film together that combines your endless energy, exploratory nature and can-do attitude."
Dillon described Musk as having an "adventurous spirit", and asked if the billionaire would appear in an XXX flick in a role that doesn't actually require any fornication.
But it does have other perks.
"Our offer would include $150,000, an all-day supply of smoking products and edibles, as well as a lifetime of indelible memories from your day with us during the shoot," Dillon explained.
"We've also given some thought to writing a porn parody based on your subterranean tunnel construction business, The Boring Company."
He added: "As an influential and popular entrepreneur and media personality, I hope you consider our offer and respond at your earliest convenience."
XBlaze is clearly trying to capitalise on Musk's recent cannabis-smoking antics on the Joe Rogan podcast – where the Tesla boss was offered weed during the filmed session.
The podcast host assumed Musk would decline, saying: "You probably can't do this because of stockholders, right?"
But Musk reached over and began smoking the joint, saying that the drug was legal in the state of California.
The potty appearance came just weeks after Musk's August revelation that he used prescription drug Ambien heavily – but thought weed was "not helpful".
Speaking to the New York Times in a tearful interview, he said: "Weed is not helpful for productivity. There's a reason for the word 'stoned'. You just sit there like a stone on weed."
After Joe Rogan's Musk clip went viral on YouTube, the share price of Tesla slumped by 6%.
It also emerged that the US Air Force was looking into whether Musk breached his security clearance after puffing a joint live on air.
Marijuana use is prohibited for people with government security clearance. Musk has held clearance since 2015, when SpaceX began launching satellites for the Pentagon.
But weed isn't Musk's only concern right now.
The billionaire is also facing three potential lawsuits in different countries after accusing a British diver of being a "paedo".
Vernon Unsworth, who helped in the rescue of children from a Thailand cave earlier this year, was attacked by Musk on Twitter.
Musk dubbed Unsworth a "paedo guy" without offering any proof, and doubled down on the accusation in several tweets sent later.
The Tesla boss did eventually apologise, but later queried why Unsworth hadn't actually sued him – hoping to cash doubt on the diver's character.
Unsworth is now reportedly preparing to sue Musk – who has a net worth of $20.4billion (£15.6bn) – for defamation in London, New York and Thailand.
We've asked spokespeople for Elon Musk for comment and will update this story with any response.
This story originally appeared on The Sun. Read more content from The Sun here.