Elon Musk deletes twerking Miley Cyrus tweet after backlash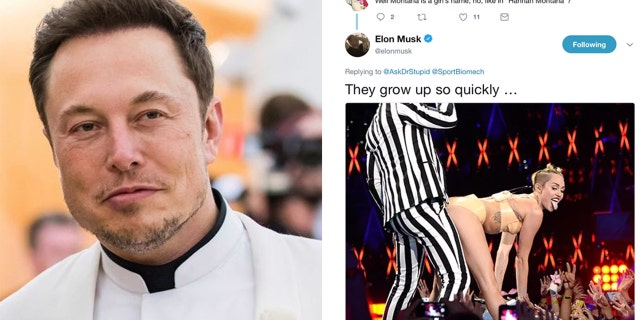 What a twerk.
Less than two weeks after Elon Musk was pressed to apologize for calling one of the divers who helped rescue the soccer team stuck in a cave in Thailand a "pedo" on Twitter, the Tesla CEO has deleted a series of tweets that included one featuring an image of Miley Cyrus twerking at the 2013 MTV Music Awards.
Musk on Wednesday was responding to a question related to reports that he threatened to sue the employer of an anonymous Tesla critic and investor known as Montana Skeptic, unless the blogger stopped posting about the automaker. Montana Skeptic told his story on Seeking Alpha and deactivated his Twitter account.
Twitter user @SportBiomech asked "Did you call Montana Skeptic?" to which Musk initially replied "Never heard of this girl. Was probably her mom."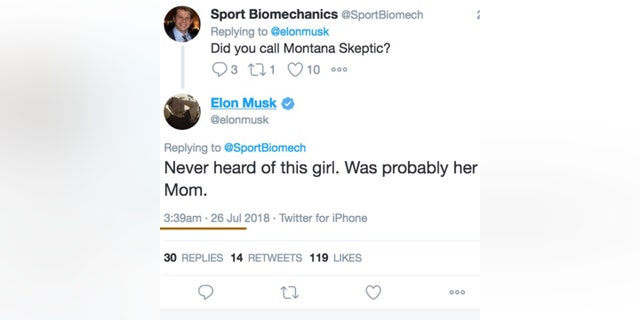 @AskDrStupid then commented "Well, Montana is a girl's name, no, like in "Hannah Montana"?" prompting Musk to post the racy photo with the caption "They grow up so quickly..."
Cyrus played the character Hannah Montana on the Disney Channel show from 2006 to 2011 starting when she was age 14.
The post elicited several comments calling it offensive and requesting that Musk apologize for it. He hasn't, but on Thursday the controversial Tweet disappeared from his feed.
Cyrus, who recently cleared out her Instagram account ahead of a new album release in August, did not involve herself in the discussion about Musk's tweets. Her last activity on the platform came on July 4 when she posted a pic of herself in a pool riding an inflatable eagle wrapped in the stars and stripes.