Elon Musk and Malala are Twitter BFFs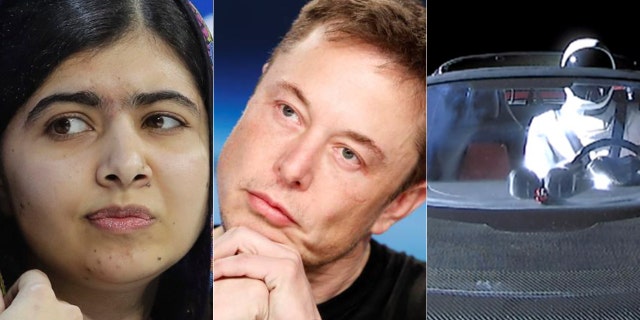 NEWYou can now listen to Fox News articles!
Elon Musk and Malala are new BFFs after an exchange on Twitter this week.
It started when the human rights advocate retweeted a satirical story from Clickhole that said the embattled Tesla and SpaceX CEO had a new public relations problem after the Tesla Roadster he recently shot into space returned to earth and crashed into the Nobel Prize winner as she was walking down the street.
Musk then responded "Hi @Malala" to which she wrote back, "I'm keeping the car btw!"
The SpaceX CEO didn't seem to have a problem with that, telling her "Finders keepers."
The two have a combined reach of over 23 million followers on the social media platform and are now following each other.
Unfortunately for Malala, even if she did get the car, she couldn't get too far in it. The battery pack and electric motor, along with the windows, were all removed before it was loaded onto the Falcon Heavy rocket and blasted into a "billion year elliptic Mars orbit," that should keep her safe and sound for the time being.