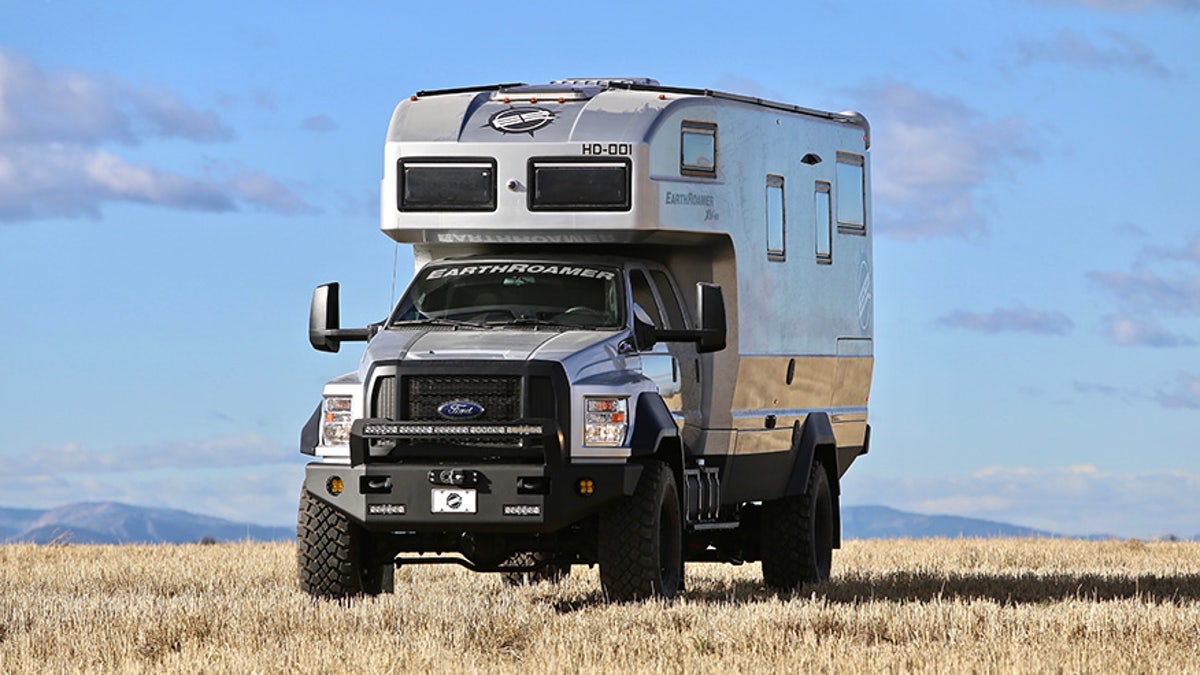 This truck doesn't look like it can just roam the earth, it looks like it can move it.
Extreme off-road RV builder EarthRoamer has unveiled its biggest model ever, the appropriately-named XV-HD.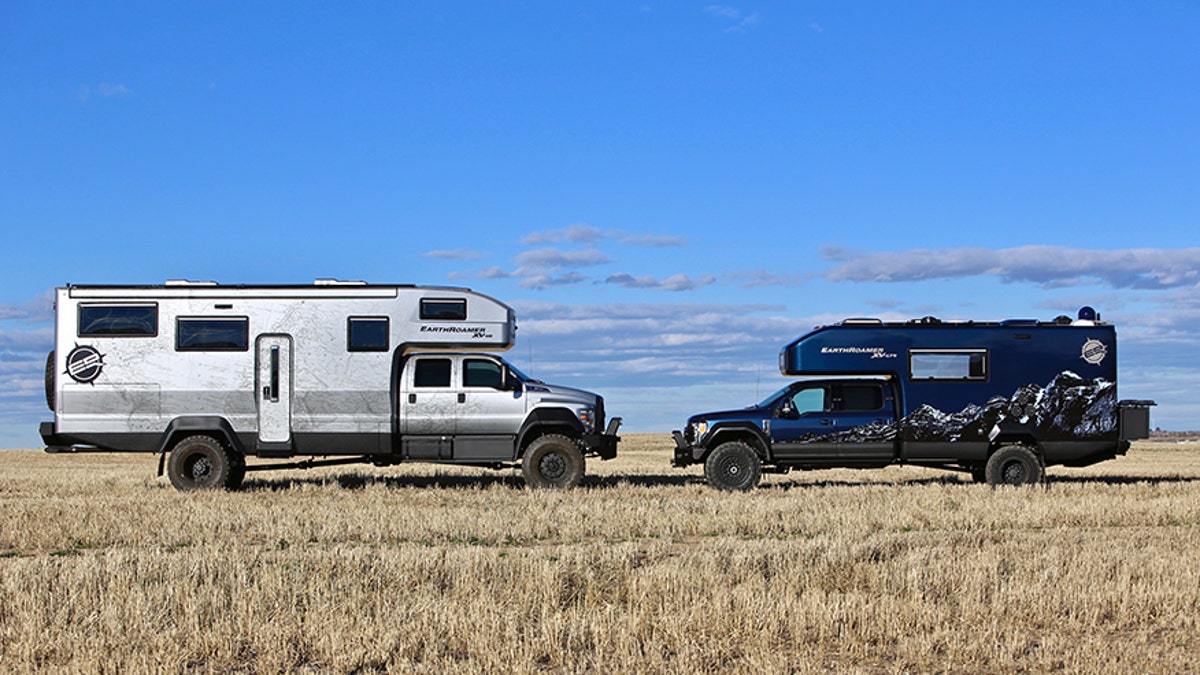 The 35-foot-long monster truck is based on a Ford F-750 medium duty commercial chassis that's been converted to four-wheel-drive, rides on 45-inch tires and is capped with a luxuriously-appointed camper body.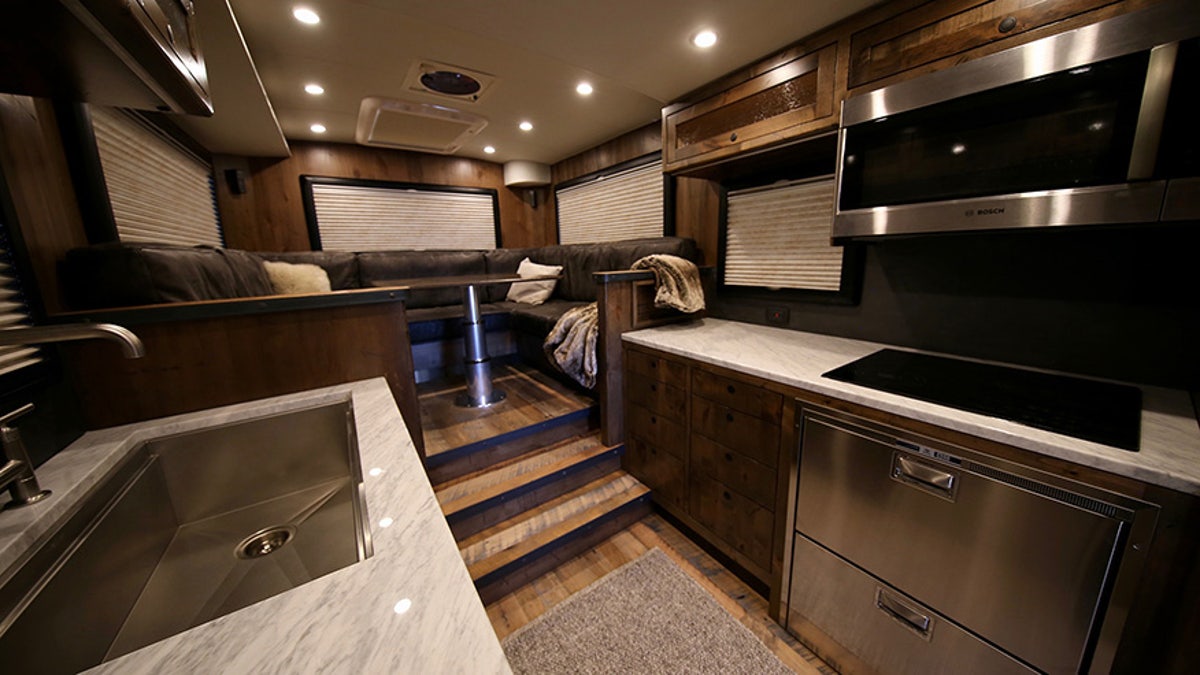 The XV-HD has room for six, a kitchen, a bathroom with shower and a full-size washer/dryer. It runs on a 6.7-liter diesel engine and has a hydraulic generator, but is also fitted with a 2,100 watt solar panel array on the roof and 20,000 watt-hour battery pack to power its equipment.
A 155-gallon fuel tank and 250-gallon fresh water supply mean it can potentially go for weeks in the wilderness without needing to fill either up.
You will need a full bank account to buy one. The XV-HD is priced at $1.5 million and requires a $375,000 down payment before EarthRoamer will even start building one for you.