Driving Shoe Test Drive: Piloti Prototipo and Campione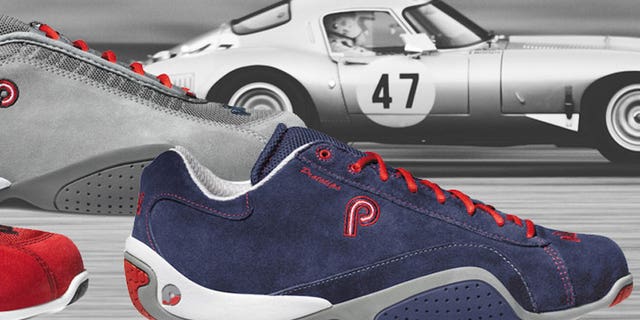 Piloti is back on its feet.
The driving shoe specialist went out of business in 2012, but was bought out of bankruptcy and given a frame-off restoration by retail giant Canadian Tire, which relaunched it earlier this year. Apparently the executive suites at CT are chock full of car enthusiasts who couldn't stand to see it get black flagged for good. They won't be sold through Canadian Tire outlets, just online and through an expanding group of niche retailers that includes car dealerships and driving schools.
The new Piloti kicked off with a lineup of four models split equally between casual and luxury trims, and has a performance collection of fireproof boots on deck for next spring, just in time for racing season. In the meantime, I took a couple of the street legal models on a road trip.
Prototipo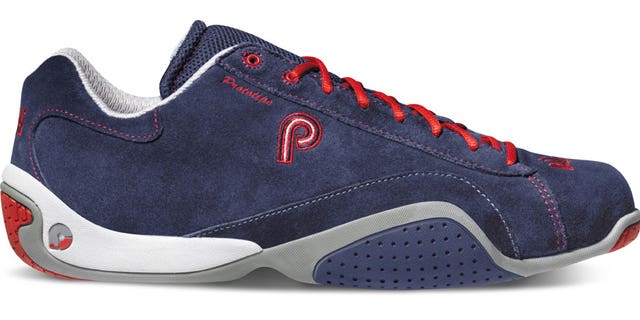 The Prototipo is a reboot of a classic Piloti design, the one all those dudes at the autocross still wear because they just can't live without them. Available in suede or leather with a starting price of $150, they mix the generous fit of a skater with the company's famous Roll Control heel, finished here with a 1960's Formula One-style tire tread motif.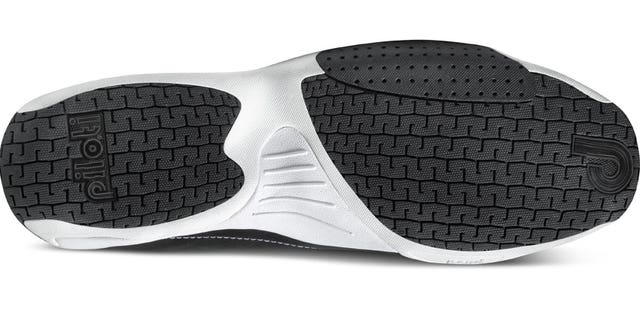 The heel is perfect when your feet are on the pedals. It's cushy, with an all-around curvature that makes it easy to pivot from the gas to the brake, while eliminating the kind of pressure points that can get irritating during a long stint behind the wheel. Unlike a lot of driving shoes, Prototipos also have a thick midsole that's great for walking, or just standing around a parking lot drooling over classic cars. They're also asymmetrical, with a wear pad on the the outside of the ball of the right foot where it rubs against a car's center tunnel. Perhaps a little form over function, but clever. The overall look is an acquired taste -- more bowling shoe than Air Jordan -- but instantly identifies you as a member of the car crazy club, which has a membership fee of $150-$155.
Campione
Of course, sometimes sneakers just don't cut it, and for those times there is the Campione.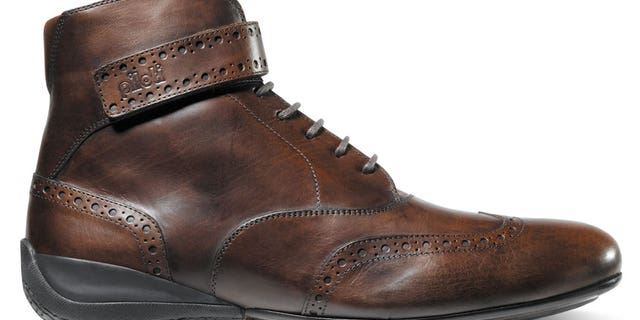 Half wingtip oxford, half vintage racing boot, the Campione is handmade in Italy from black or brown leather that's so buttery you want to spread it on warm ciabatta. Brown suede is also available.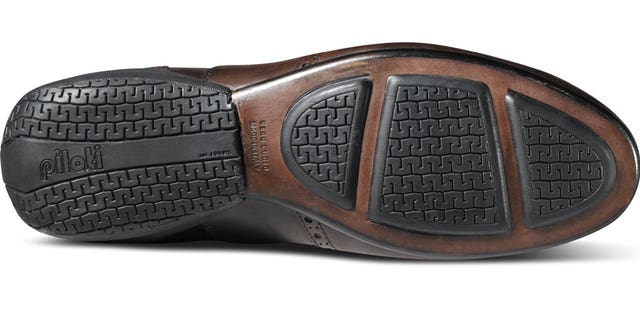 There's a Velcro ankle strap and a thin leather sole with rubber inserts, plus a simple Roll Control heel that's not quite as technical or plush as the one on the Prototipo, but much more comfortable than a classic stack. They look snazzy with dress pants or jeans and would make a great first impression popping out of the scissor doors of your Lamborghini. You own one of those, right? I should hope so, because the Campione has a sticker price of $450 and they're too good for anything less…but a Fiat 500 might do in a pinch.