'Dream Machines' puts Syfy on the road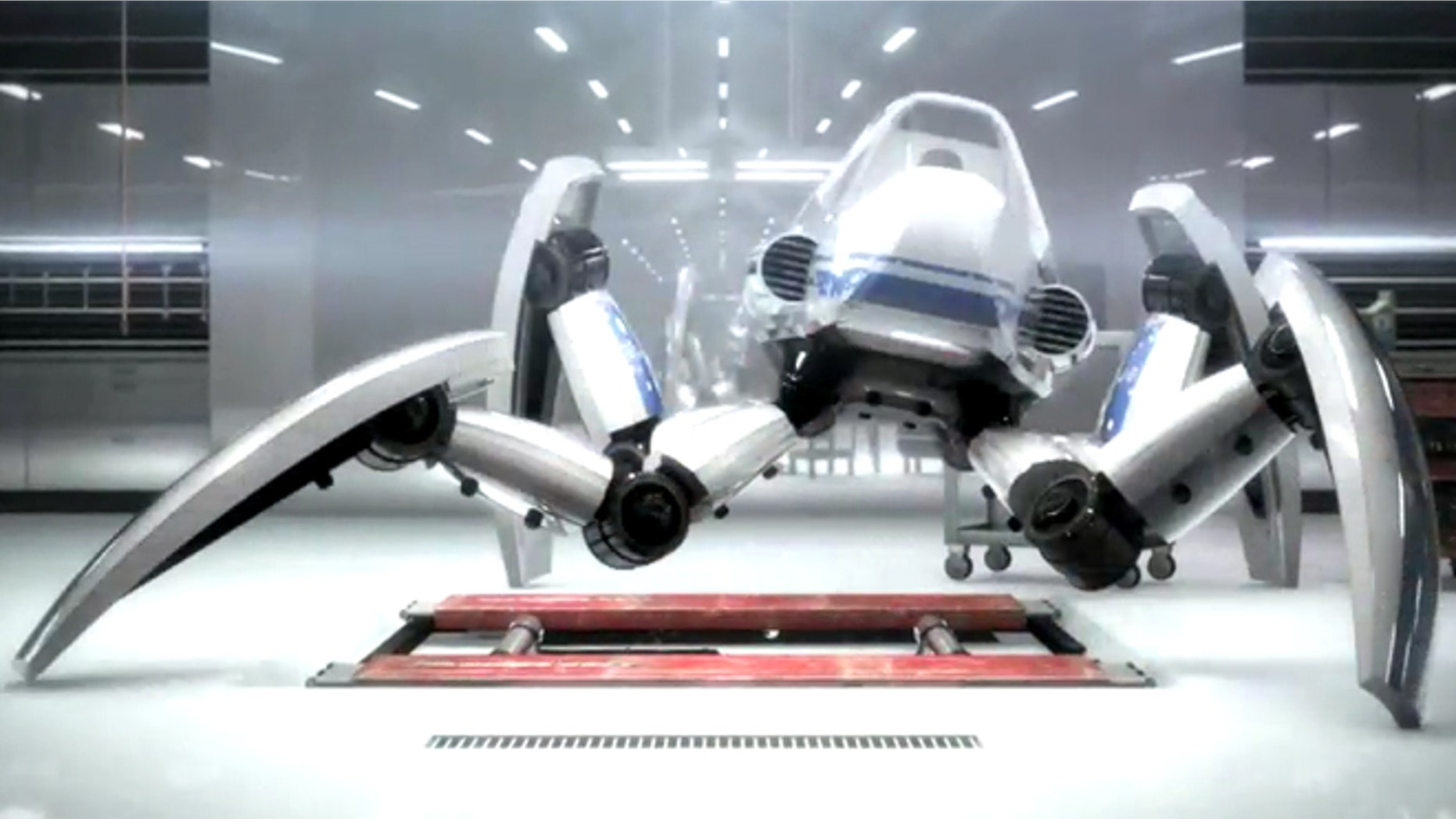 Think of "Dream Machines" as being "Pimp My Ride" for sci-fi geeks.
When series stars Marc and Shanon Parker were tapped to build a custom jet car for 50 Cent — which they do in the series premiere airing tomorrow at 10 p.m. on Syfy — the brothers were as inspired by "Battlestar Galactica's" Viper jets and Ridley Scott's "Alien," as they were by Formula 1 race cars, which was Fiddy's primary design suggestion.
"Most of the stuff that we do is very sci-fi or fantasy-oriented," says Marc Parker, who co-owns Parker Brothers Concepts with Shanon.
"We don't do a lot of old school [customization] — we can if that's what somebody wants — but we prefer new technology, new power plants and unique types of engineering and design that look very futuristic."
At the Parker brothers' garage in Melbourne, Fla., where "Dream Machines" is set, that can mean installing a 700-horsepower electric engine — the kind of power typically seen in gas-guzzling supercars — into a car or finding an easy way for WWE superstar John Cena to climb into a Batmobile-like vehicle that doesn't have any doors.
Trying "to push the envelope on anything we're working on is our real goal," says Shanon. "That's what drives us and what makes this fun for us, which makes it easy to be at work."
Landing the Syfy series has put the brothers — and their 2-year-old company — in a position to score some seriously notable commissions, including a fully-functioning (but not street legal) vehicle that'll be featured in the upcoming big-screen action flick, "Battleship." 
Read: Tron-inspired Lightcycle hits the road
"They wanted an alien vehicle," Marc says. "Something scary and menacing that looked like it would do a lot of damage, so we built that."
You'll get to see what they came up with when its revealed on-air next month.
Much like other series that focus on creating custom vehicles, "Dream Machines" episodes begin with a concept sketch, explore the trials and tribulations of bringing that sketch to life and end with the final reveal.
Shanon is responsible for dreaming up those designs, while Marc handles engineering and fabrication of the machines, which can cost anywhere from $40,000 to well over $100,000.
From time to time, the brothers' distinct areas of expertise lead to some pretty intense bouts of sibling squabbling.
Fortunately, they avoid fratricide by escaping from the garage to do things like try out fighter plane battles, using field research for 50 Cent's car as a convenient excuse.
"We do have our moments of stress and animosity," Marc admits, "But as a general rule we're kind of goofy. We're not hard-core, tough guys. We like to have fun, and we try to make everything as light as possible."
Since the brothers "don't make enough to buy our own vehicles," Shanon says, the downside to the joys of bringing people's fantasy machines to life is having to release their creations into the wild.
"I want to keep them forever," Marc says. "I have blood, sweat and tears invested into these things, and I don't like letting them go."