Do Rebecca Black and Eminem Both Love Chrysler?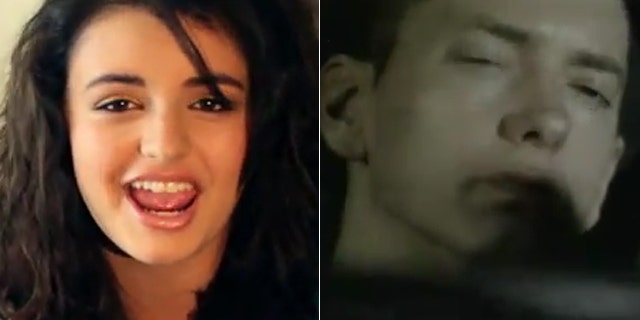 Hers is one of the most-watched music videos off all time.
His was one of the most-talked about advertisements during this year's Super Bowl.
Maybe it's the car?
Rebecca Black and Eminem may not have much in common musically, but they do appear to have the same taste in wheels – at least their directors do.
In the independently-produced video for Black's love-to-hate-it bubblegum pop song "Friday," the singer is picked up by a group of friends riding around in a Chrysler Sebring Convertible – which frequent fliers may recognize as the unofficial rental and retirement car of Florida and one of the poster children for the automaker's recent woes.
In his gritty commercial for Chrysler, Eminem drives the Sebring's updated and renamed replacement, the Chrysler 200,through the chilly streets of Detroit to the theme song of the rapper's cinematic tribute to his hometown, "8 Mile."
Coincidence? Likely. But with each of the videos putting millions of eyes on the car, who do you think it looks better on?