Detroit Three to adopt unified tow rating system in 2015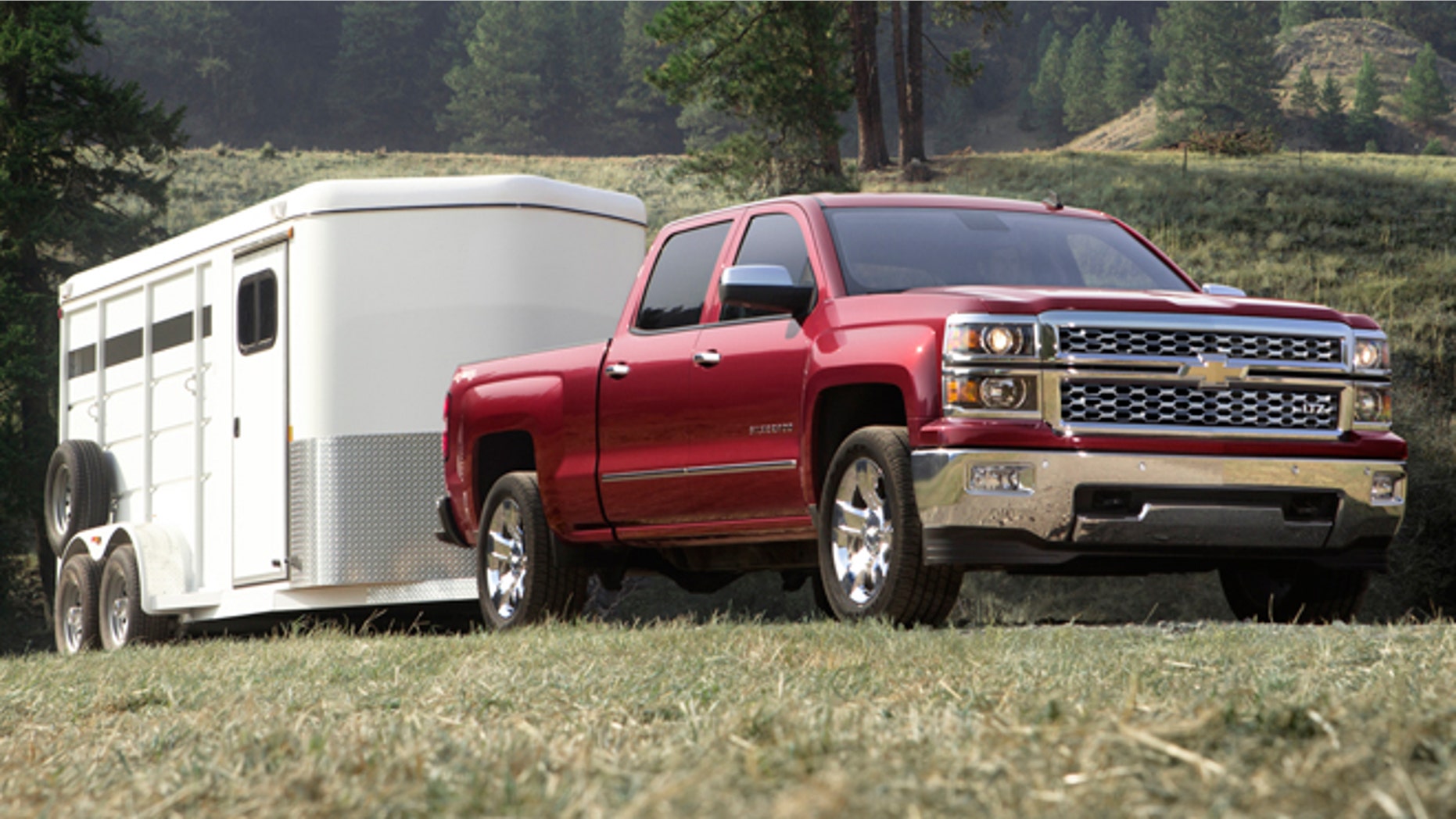 Bluffing will soon be a thing of the past in the half-ton pickup game.
For years, automakers have self-certified the tow ratings of their vehicles using in-house criteria, none quite the same. Nevertheless, the numbers are heavily promoted in advertising, and are one of the most hotly-contested bragging rights in the business.
However, Automotive News reports that starting next year the Detroit Three will all join Toyota in using a universal standard for rating half-ton pickups that was developed by SAE International, an independent organization founded as the Society of Automotive Engineers.
The move means apples will no longer need to be compared to different varieties of apples.
Ford previously announced that it would switch to the new system when it releases its new aluminum-bodied 2015 F-150 later this year, but General Motors and Chrysler now confirm that they will follow suit.
Known as J2807, the testing procedure sets a series of benchmarks for acceleration and hill-climbing that the laden trucks must be able to meet without overheating or otherwise failing.
Toyota first adopted the test for the 2011 Tundra, and its maximum advertised tow rating dropped to 10,400 pounds, 400 pounds less than the year before. The Detroit brands' ratings today stand at 10,450 pounds for the Ram 1500, 11,300 pounds for the Ford F-150 and 12,000 pounds for the Chevrolet Silverado and GMC Sierra.
Along with Toyota, other automakers have already started applying the new ratings system to some non-pickup models as they've been redesigned, including the current Ford Escape and Nissan Pathfinder. A Nissan spokesperson told Automotive News the company will adhere to the new standard when the next generation of its Titan full-size pickup arrives, which likely won't happen before the 2016 model year. The current Titan has a maximum rating of 9,500 pounds.
But pickup shoppers will still have to put some trust in the old system. J2807 currently excludes heavy duty heavy duty trucks, and none of the automakers is planning to use it for theirs.
At least not until someone calls their bluff.