Darrell Wallace Jr. becomes first African American to lead a NASCAR race in over 54 years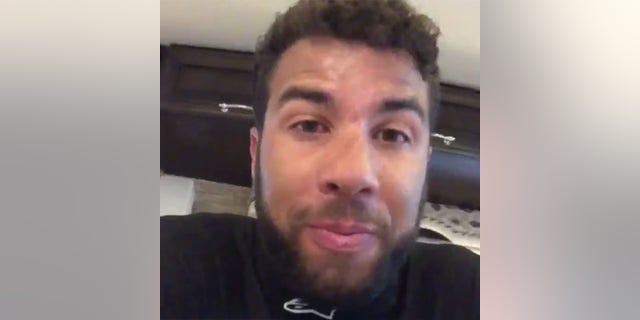 Darrell Wallace, Jr., made history on Monday when he became the first African American driver to lead a top level NASCAR race since Wendell Scott won at Jacksonville in 1963.
Wallace moved into the front on lap 375 of the rain-delayed Food City 500 at Bristol Motor Speedway, but lost the lead to eventual race winner Kyle Busch six laps later as the handling of his Richard Petty Motorsports Chevrolet Camaro deteriorated.
"I don't know what happened, I have no idea," Wallace said in an emotional video he posted to Twitter.
--CONTAINS NSFW LANGUAGE:
"We went from leading the race to probably the worst car out there."
"I'm just absolutely devastated, dejected, defeated."
The 24-year-old driver finished in what he considered to be a disappointing 16th place, but that was good enough to make him the top rookie in what Dale Earnhardt Jr. called "an incredibly challenging race," in a tweet that garnered an outpouring of positive comments about the Alabama-born driver who goes by the nickname "Bubba."
Wallace currently sits in 21st place in his first full NASCAR Cup season as the series heads to Richmond this weekend.
ARE YOU FOLLOWING FOX NEWS AUTOS ON FACEBOOK YET?